Spring Brilliance
The Custom Design Jewelry Event of the Year!
10% off Custom Jewelry Design
Wednesday – Saturday
March 22 – 25, 2023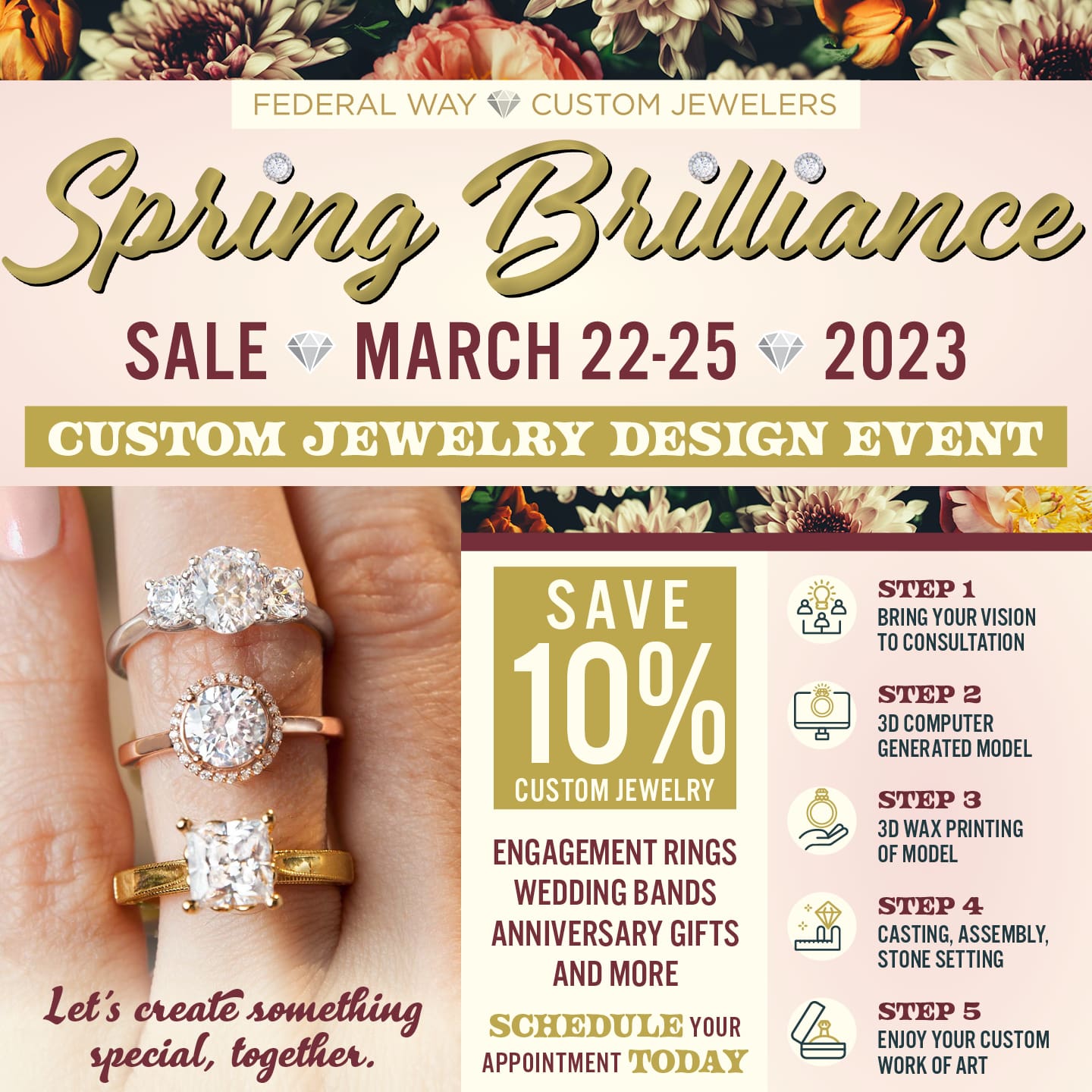 Schedule your appointment below
The Federal Way Custom Jewelers showroom is conveniently located 30 minutes south of Seattle in downtown Federal Way, WA. Our staff has a combined 100 years of experience in jewelry design, sales, appraisal, and manufacturing and can help our clients with almost any jewelry related need. Need a quick anniversary gift in under 30 minutes? We've got you covered. Want to come in and design a custom engagement ring? We have a two hour appointment window with your name on it.
We offer a variety of items:
We offer a variety of services: