we do diamonds differently. So Should you!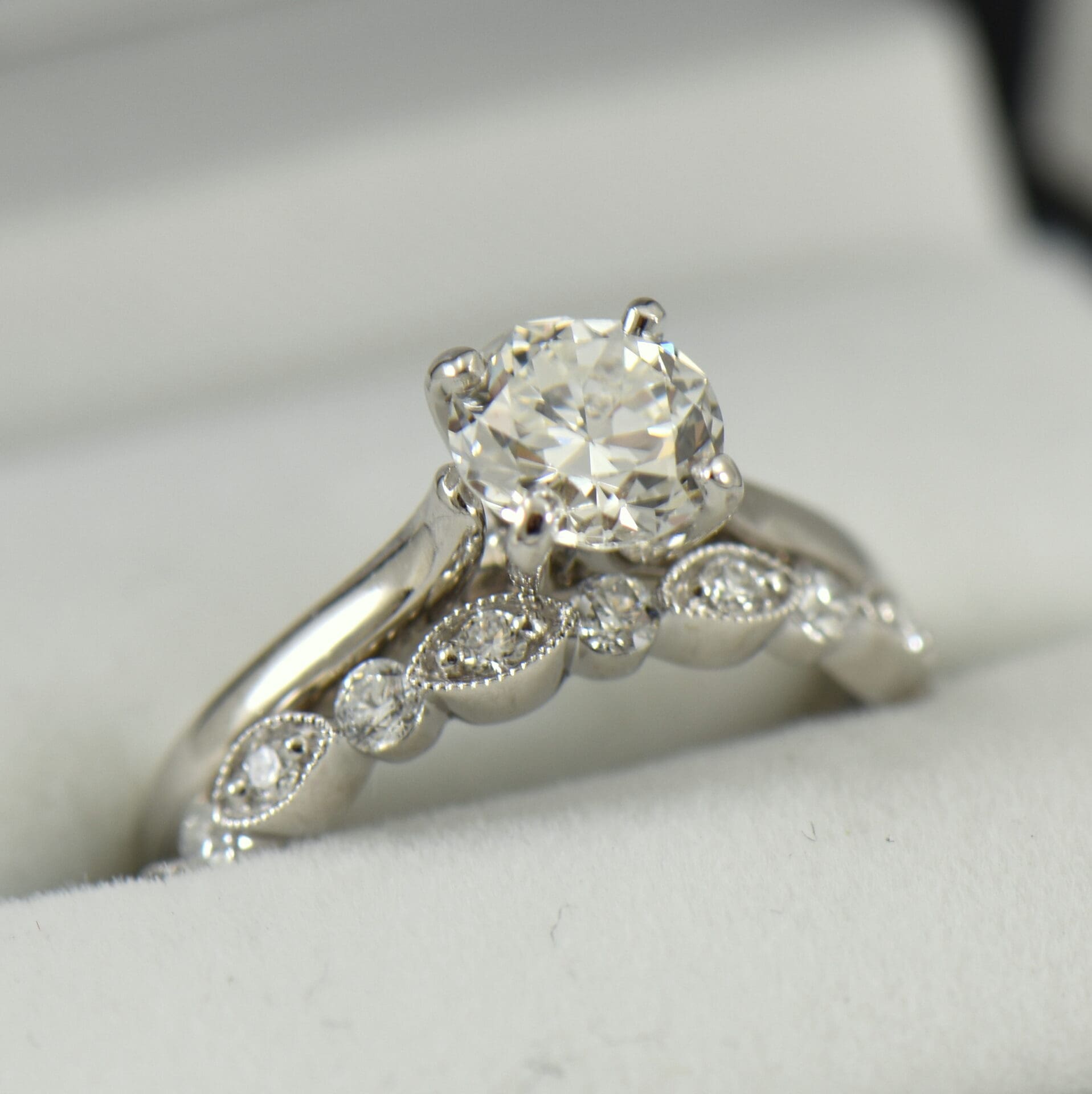 We are proud to "do diamonds differently." We offer top-quality diamond rings and loose diamonds presented in a low-pressure environment, where each Diamond is selected for its beauty and value. Most of our diamonds are kept unmounted, such that they can be used in any of our over 250 ring mountings that we have on hand, as the centerpiece in a custom design, or set in a mounting you already own. By keeping our diamonds loose it gives us greater inventory flexibility and keeps our prices low. We always pre-made rings in stock for our clients to try on the hand: classic solitaires, 3- stone, and halo designs, as well as vintage-inspired options. In addition to the wide range of natural certified diamonds we have on-hand, we also stock lab grown diamonds and can source any size, shape
R

Certified Natural Diamonds from 1/2ct to 2cts in stock

R

GIA-certified Diamonds of all shapes and sizes available overnight

R

Fancy Shapes: Oval, Cushion, Emerald, Asscher, Marquise, Princess, Pear

R

Accent diamonds and pairs available for custom work and repairs

R

Natural Fancy Color Diamonds– all colors available by request

R

Antique Diamonds: Old European Cuts, Old Mine Cuts, Rose Cuts

R

Lab Grown Diamonds, 1-3ct rounds in stock, all shapes & sizes by request

R

Moissanite: a diamond alternative. We are a Charles & Colvard Retailer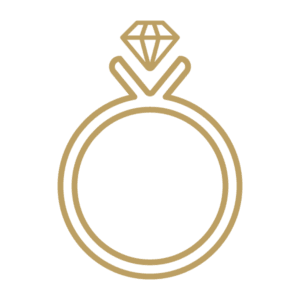 Diamond Brokerage Service
We are proud to offer an exclusive Diamond Brokerage service for clients looking for the perfect Diamond- natural or lab created. This service is aimed at those seeking larger or unusual Diamonds which we would not typically keep in stock. We work with partners around the world to source our Diamonds, which we guarantee to be ethically sourced and beautifully cut. In addition, we are often able to beat our competitors' prices- even online and big box stores- and deliver the finest quality around, while providing our clients an informed buying experience. 
How does it work?
Meet with our GIA-trained diamond experts to start your Diamond search
Develop a wish list, preferred quality range, and budget that we can target
We search the country for Diamonds matching your criteria, and order a selection for you
Come in to view the Diamonds in person: compare, analyze, and choose
Purchase the Diamond you like best. We always say: follow the sparkle!
Work with a jewelry expert to set your Diamond, in your existing ring, a new ring, or custom design
Are you looking for a natural GIA-certified 2ct cushion cut Diamond that is VS clarity and colorless for your engagement ring? Maybe you have a $10,000 budget and want to find the largest marquise lab-created Diamond we can source, as an upgrade for your anniversary. Or you've always dreamed of owning a fancy intense pink Diamond, and want us to help you find the perfect rare natural fancy color investment Diamond. Our Diamond brokerage service can help with any of these scenarios. Click here to contact us if you are interested in learning more about our Brokerage services.
Feeling Overwhelmed? We Can Help!
If buying a diamond seems daunting, come and see us. Our GIA-trained staff enjoys educating our clients about diamonds– we can give you a basic rundown on the 4C's of carat, cut, color, and clarity. But we also can give you some jeweler's tricks, teaching you about cut angles, diamond fluorescence, etc. that can help you find a better diamond at a lower price. By shopping with a local jeweler with a combined 100 years of experience, you are truly coming to the Diamond experts. A Federal Way Custom Jewelers diamond is sure to outshine the competition, and we are sure that she will say yes!
Did you know we have a diamond trade-up policy?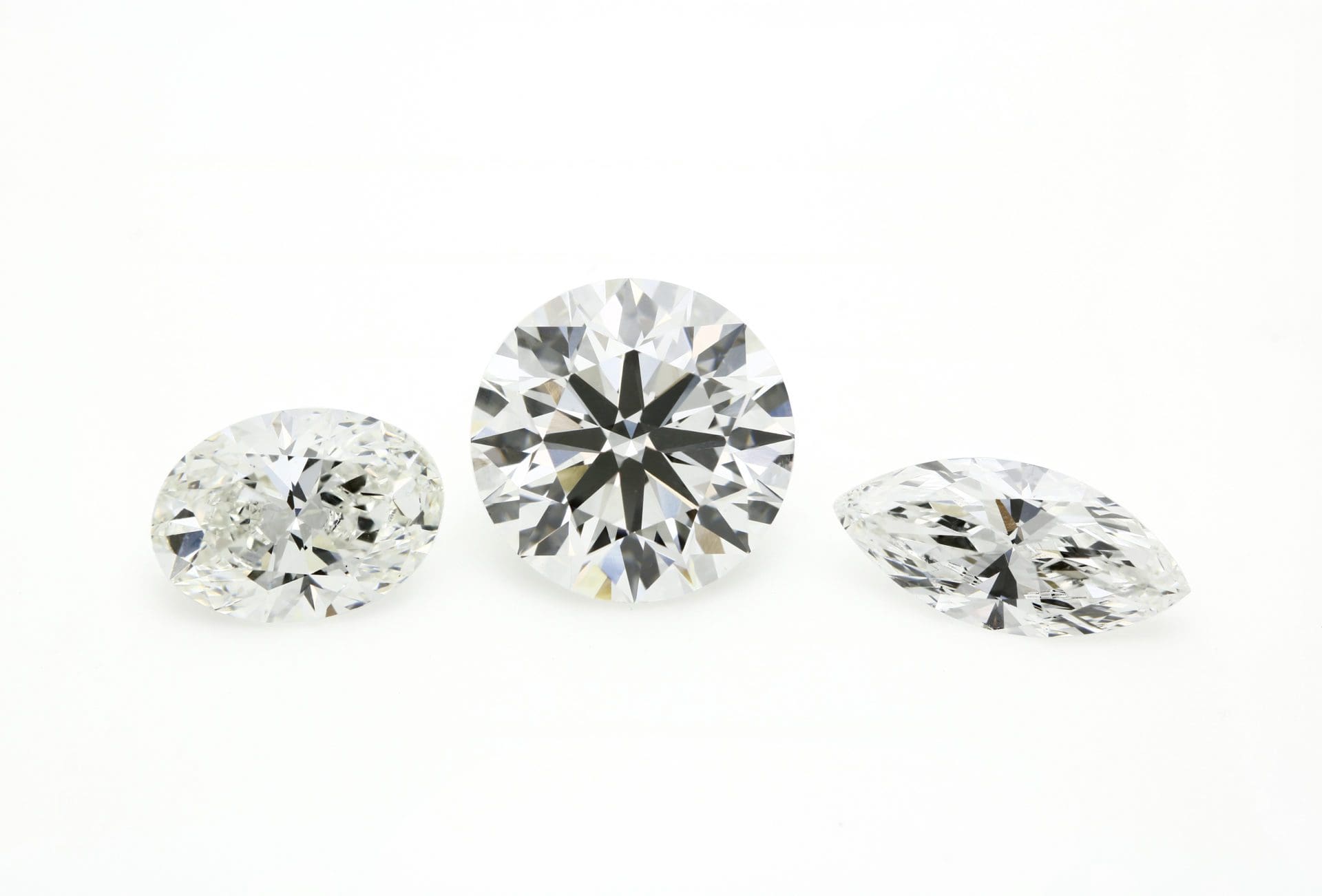 All-natural diamonds 1/2ct and over come with a lifetime trade-up guarantee. Simply trade-in your existing diamond for one that is twice the price of the original and we will honor the full purchase price of the original diamond on the new one- making upgrades and larger diamonds more affordable. Didn't buy your diamond from us? That's OK too- we may still be able to offer you a trade credit toward a new purchase.