The FWCJ In-Store Experience
An Experience As Unique As You Are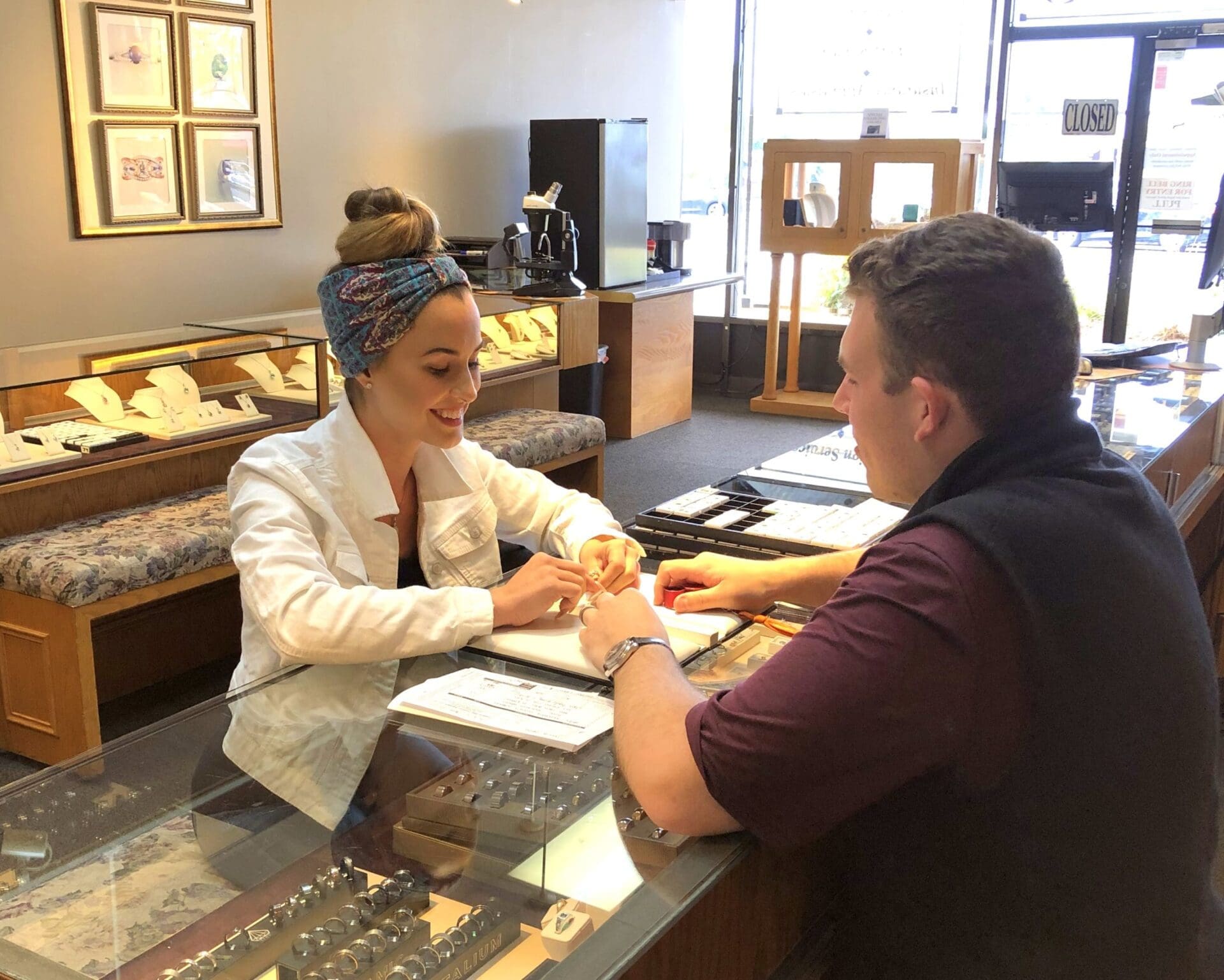 Shopping in-person at Federal Way Custom Jewelers is a unique experience. We welcome you to our friendly and low-pressure showroom where you can browse our in-stock items or talk about custom designs. Clients are encouraged to engage with our collection of more than 400 antique items, 2000 colored gemstones, 100 diamonds, and much more!
We have designed our showroom and inventory with the belief that jewelry is:
We all wear jewelry since it is beautiful, and most jewelry is far prettier in person than in a picture. Some colors look different in natural light than on a screen; some items look different under various lighting conditions, etc. These are important considerations that make jewelry shopping in-person the preferred way to shop, where you can visually inspect each item and see which you prefer.
We are not a 'one ring out of the case at a time' store. We believe that clients need to be able to compare items to determine the best one for them. Sometimes two rings will appeal, but one will look better on the hand. Additionally, when shopping for colored gemstones, it's imperative to be able to look at different gems side-by-side to compare differences in color, tone, saturation, and brilliance.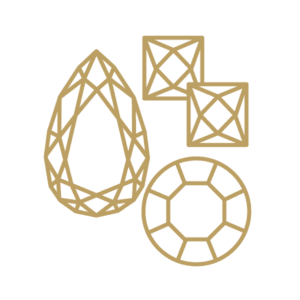 What appeals to one client, may not appeal to another; and what you saw online and loved, you may not like in person. We are here to offer a variety of styles at a wide price range such that clients can determine their aesthetic preferences in a low-pressure environment. Feel free to come in, shop, ask questions, and learn your jewelry likes and dislikes.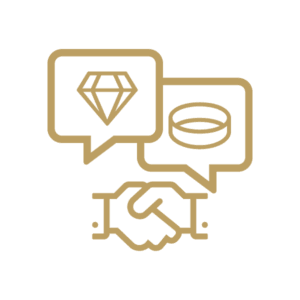 The Federal Way Custom Jewelers showroom is conveniently located 30 minutes south of Seattle in downtown Federal Way, WA. Our staff has a combined 100 years of experience in jewelry design, sales, appraisal, and manufacturing and can help our clients with almost any jewelry-related need. Need a quick anniversary gift in under 30 minutes? We've got you covered. Want to come in and design a custom engagement ring? We have a two-hour appointment window with your name on it.
We offer a variety of items:
We offer a variety of services: