Custom Engagement Ring Collection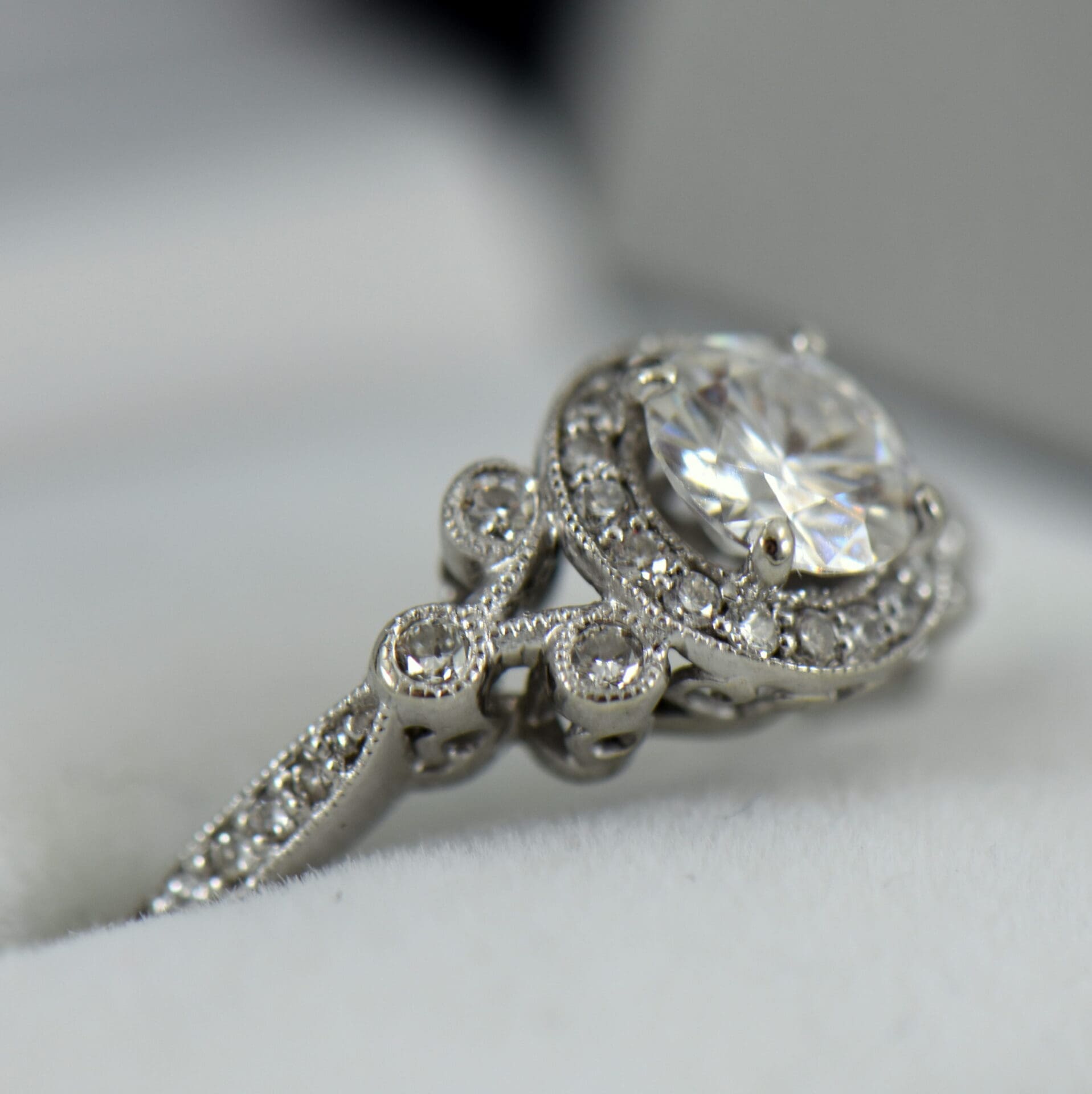 With 'Custom' in our name and over 65 years of experience, FWC Jewelers is the best destination for custom-designed engagement rings. From the most simple solitaire ring to the most complex design, we are happy to undertake projects of any size and type.
Our design experts will endeavor to understand your aesthetic and build a wish list that will guide the design process. Sometimes a custom design is fairly straightforward– maybe we are modifying an existing design or hybridizing two other rings you have seen and liked. Other times the design is more intricate or difficult to describe, requiring a drawing built from scratch that can then be modified until it is just right. Depending on the type of ring and the processes needed to craft it, we will either use the old-school hand-drawn technique or the more modern CAD design technique to design your ring.
Aren't Custom Rings More Expensive?
Many clients assume that a custom ring is more expensive, but we pride ourselves on affordable real-world pricing. In some cases, we use the semi-custom process, wherein we order a mounting or parts and assemble the ring from them without designing it from scratch, which allows us to keep the cost low. Even if we craft the ring from the ground up, we have incorporated technology, such as CAD design services and 3D printed wax molds, that lower the time involved and make the process more cost-effective. We also give our clients options– metal choices, diamond quality, different center stones– that can hit different price points. If you come to us with a design goal and a budget, we can often work within it to turn your ring dreams into reality.