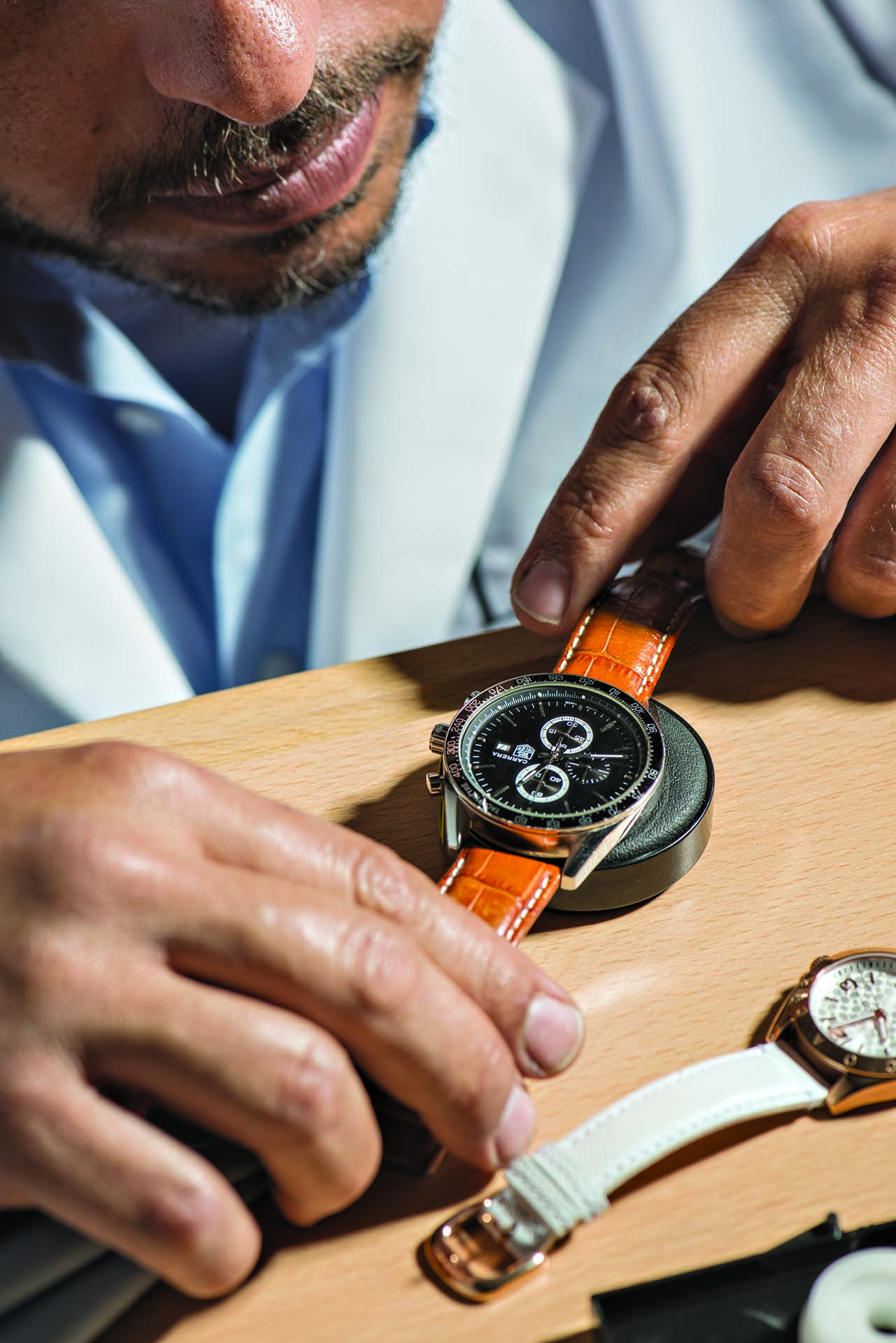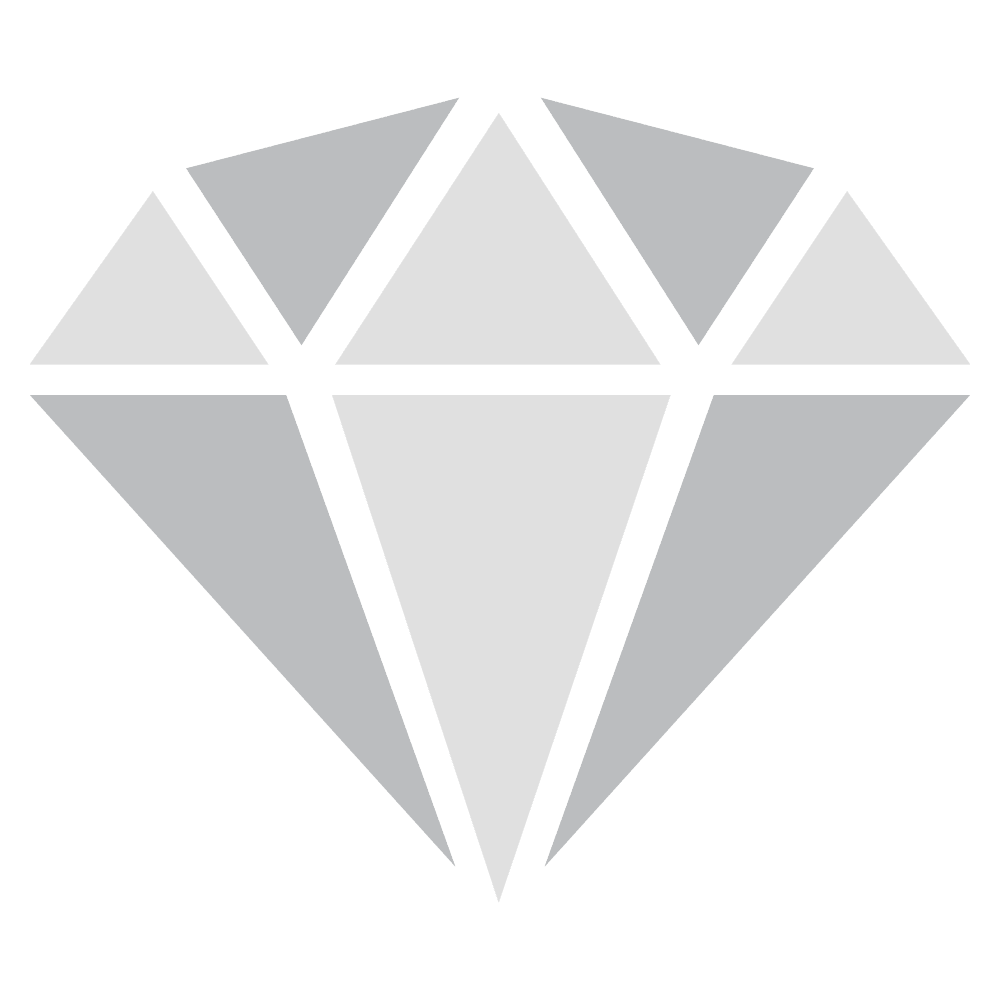 Watch Repair, Servicing & Vintage Watches
We've been helping the Seattle Metro Area tell time for three generations. From a simple watch battery installed while you wait, to servicing an heirloom timepiece or adding to your watch collection, Federal Way Custom Jewelers has all your watch needs under one roof. Our watch repairs are the fastest in the area, with turnaround times of 3-6 weeks, and backed with a one year warranty!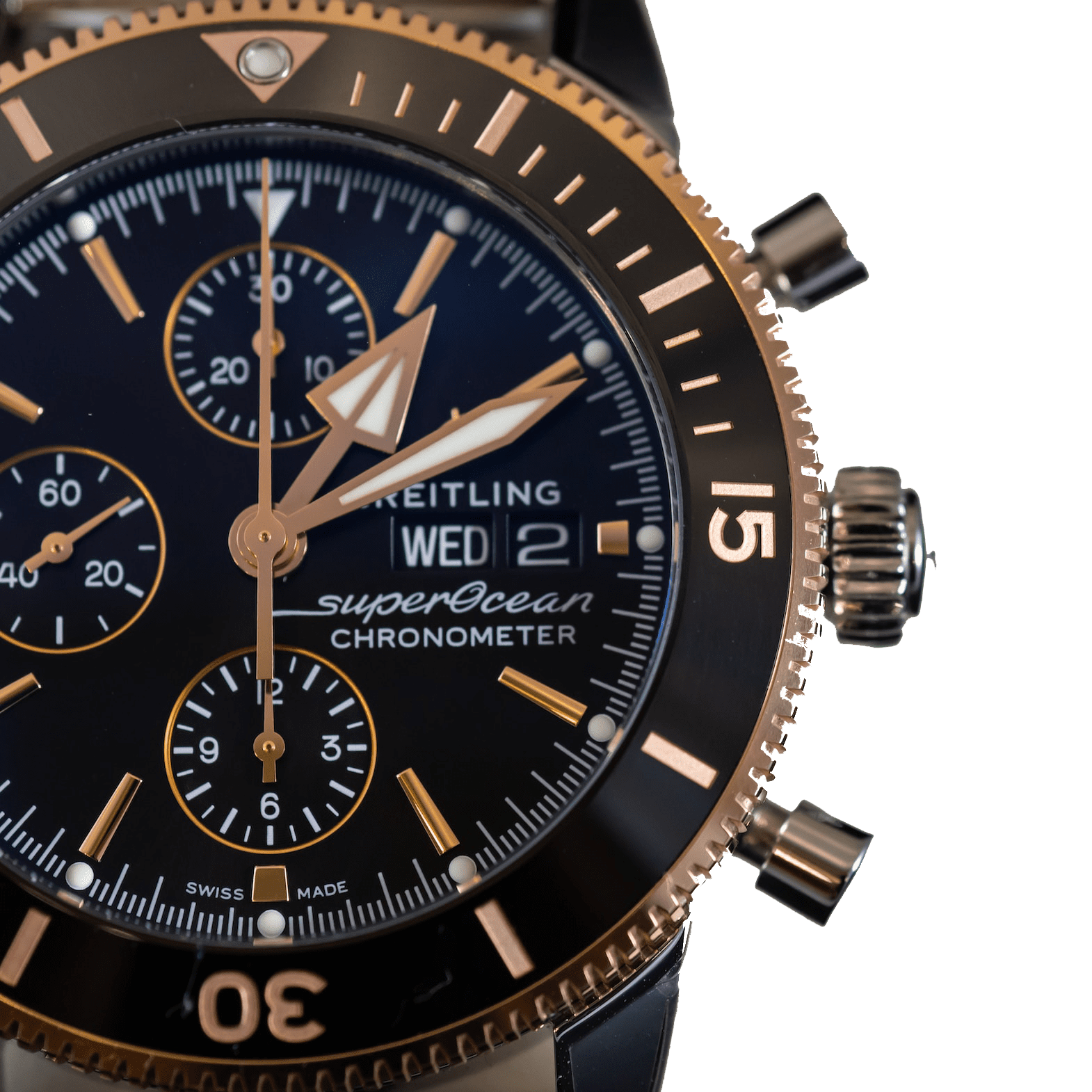 Watch Batteries: Quick, Affordable, Reliable
Our watch experts will replace your watch battery, while you wait! We charge $10 for standard batteries and $18 for lithium batteries. We use only high-grade Energizer batteries. This service typically takes less than 10 minutes, and our batteries are backed by a 1-year warranty.
Have more than 2 watches?
Schedule an appointment with our watch team to drop off your watches for a 1-2 day turnaround on a larger collection of watches. We will call you when they are ready. Bulk pricing is available for collections of more than 10 watches.
Have a high-end watch, waterproof watch, or other special need?
If you have a watch that may need special handling, our off-site horologist will install your battery. At our watchmaker's shop, we are able to diagnose malfunctioning quartz watches, install batteries in complex movements, re-seal waterproof or dive watches, and more. Battery services for higher-end or complex watches take 2-3 weeks and cost $50-250 depending on the type of service needed.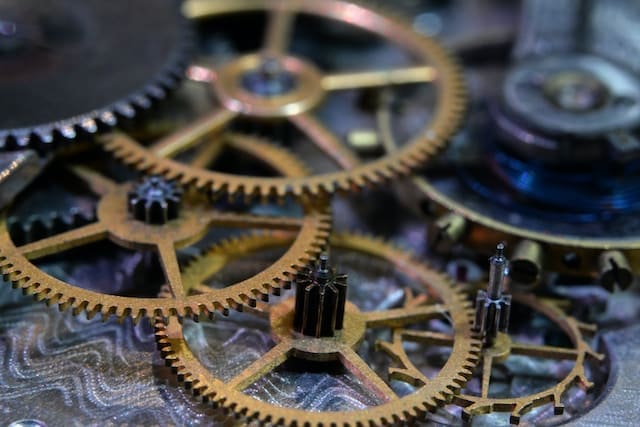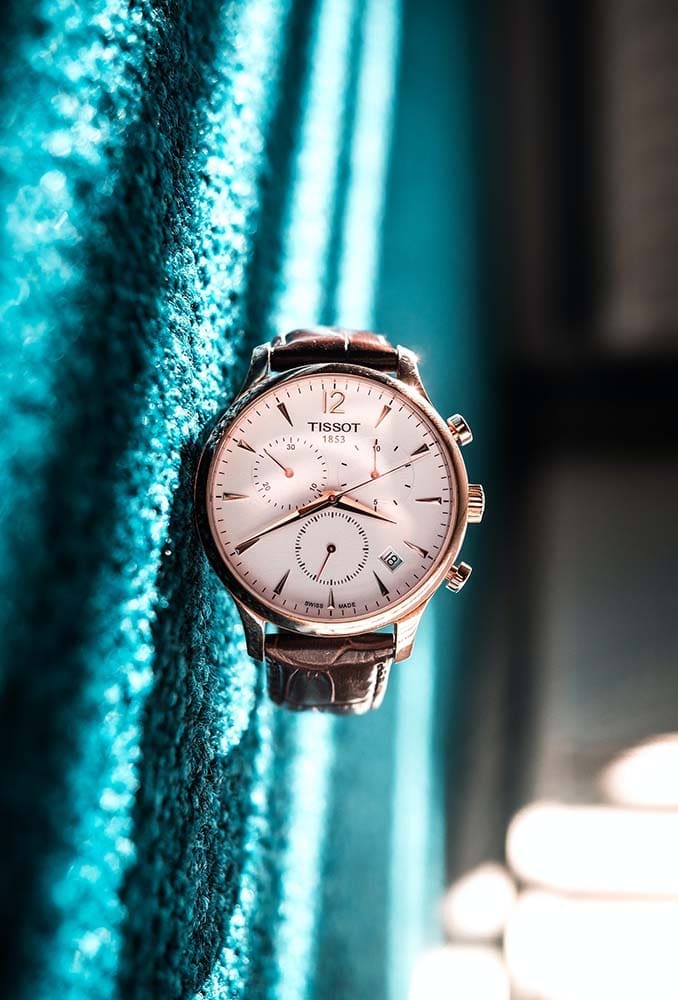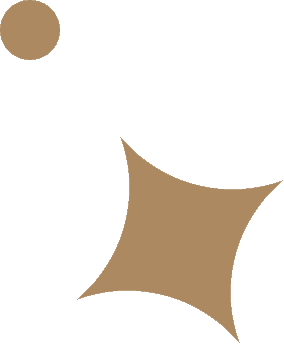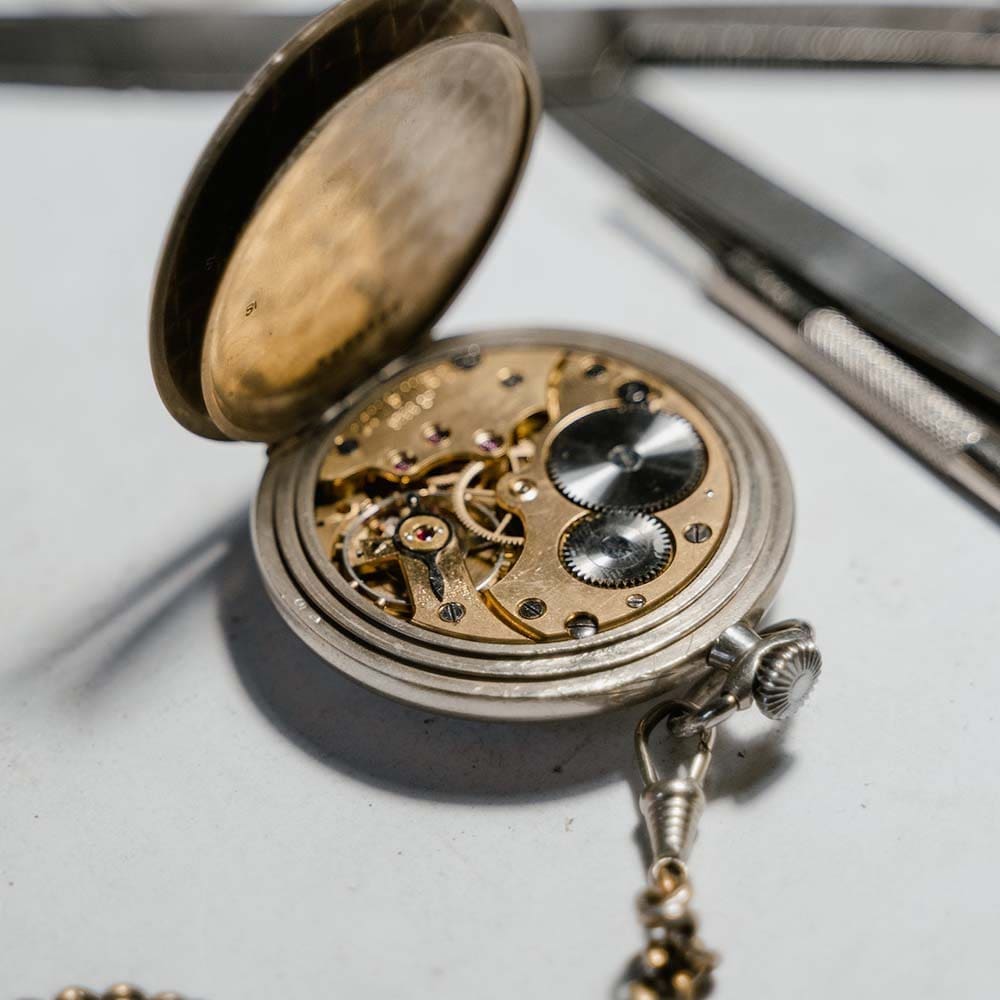 Free watch band adjustments and pin replacements
Do you have a new watch, and need the band adjusted? Or maybe you've lost weight and want to remove some links from the metal watch bracelet? Our team of watch experts can adjust the vast majority* of watch bands and bracelets, done while you wait, typically in less than 15 minutes. We do not sell brand-name watch bands, so if you need a link added to a name brand watch, you will need to supply the links.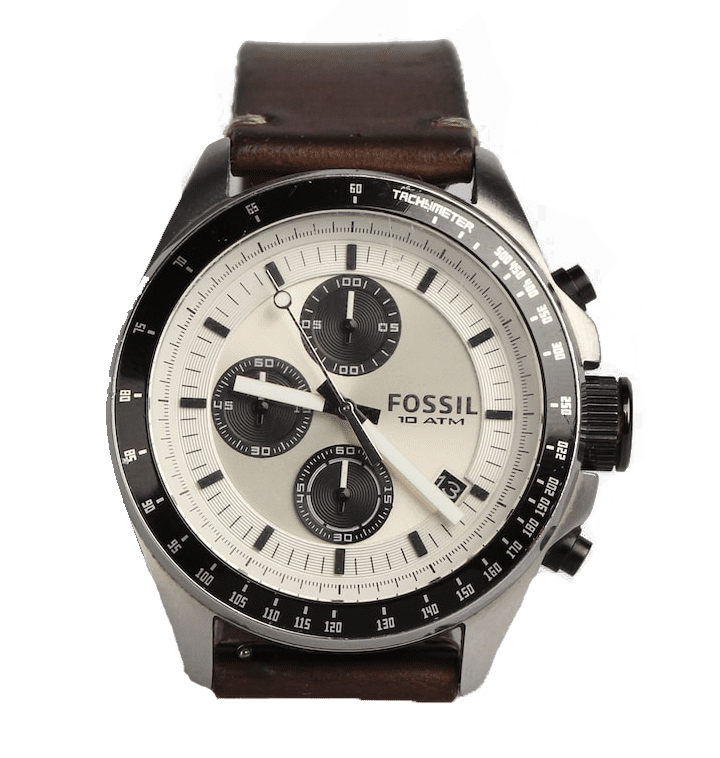 Have a broken pin in your watch band, or maybe your watch band keeps popping open?
It may need a new pin. We keep a large stock of watch pins, from spring bars to screws and standard pins, in a variety of sizes and styles. If we have one that can fix your watch, we will supply and install it at no charge to you.
*While we can adjust and repair most watch bands, some are harder or risky to do. Luxury watch bands such as Rolex, Cartier, Omega and Movado often require special tools and equipment to adjust or repair the bands. For these adjustments, your watch would need to be adjusted or repaired at our watchmaker's shop for a small fee. We are happy to provide an estimate, which will take approximately one week after receiving your watch.
Does your watch need a new band or bracelet? Maybe you are looking to give that old watch a bit of a facelift with a more modern strap? Visit Federal Way Custom Jewelers for a wide range of watch bands in-stock and even more available to order. As a Speidel & Stuller authorized retailer, we have a huge inventory of high-grade replacement watch bands, including:
Leather watch bands
Lizard Grain & Alligator Grain watch bands
White, Blue, Pink, Green, Red, Purple & various other color bands
Rubber & Silicone watch bands
Metal bracelet watch bands
Speidel stretchy watch bands
NATO style nylon watch bands
Antique-style ladies silk watch bands
While we do not stock aftermarket branded watch bands, for luxury watches, we are always happy to help clients source high grade replacement bands or restore the band they already have. This includes Rolex, Omega, Cartier, Jeager LeCoultre, Audemars Piquet, and more. Feel free to contact us for more information.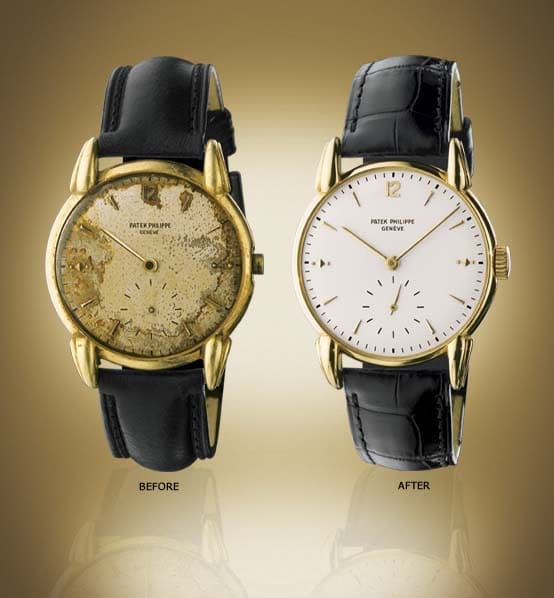 Full Service Watch Repair, 1 year warranty
Have a watch that is not keeping time, or non-running? Our team of watch experts is happy to help diagnose the problem and give you an estimate for the repair. We have contracted with two teams of horologists to better serve your needs. We offer the following repairs, on both vintage and modern watches. We always use factory parts when available and offer 1 year warranties on our watch repair.
Stem & Crown Replacement
Crystal Polishing & Replacement
Dial Refinishing & Repair
Quartz Movement Repair
Mechanical Movement Repair
Automatic Movement Repair
Case & Bracelet Polishing & Detailing
We work on the following watch brands: Rolex, Tudor, Omega, Longines, Patek Philippe, Jaeger LeCoultre, Audemars Piquet, Piaget, Vacheron & Constantin, Tissot, Panerai, Cartier, Bulova, Zenith, Eterna, Cyma, Doxa, Hamilton, Gruen, Wittnauer, Technos, Zodiac, Universal Geneve, Seiko, Grand Seiko, Citizen, Shinola, Movado, Tag Heuer, Breitling, IWC, Chopard, Hublot, Orient, Swatch, Casio, Bell & Ross, Oris, Franck Muller, Ebel, Rado and more.
Mechanical & Automatic Watch Servicing
We offer top-level service & maintenance for your watches, done quickly, affordably, and backed with an industry-leading warranty. Your watch is fully tracked and insured while in our care, and only the highest skilled horologists will service your timepiece. We take pride in returning your watch in the best condition possible.
Using a Rolex as an example, a service would include the following: disassembling the watch, deep cleaning, reassembling & oiling, replacing seals & gaskets, new main spring, new crystal, polish case & detail band (on modern models), pressurize the watch; then check for accuracy and re-time the watch using state-of-the-art computerized watch timers. On Rolex, this work would take 4-6 weeks and come with a 2 year warranty.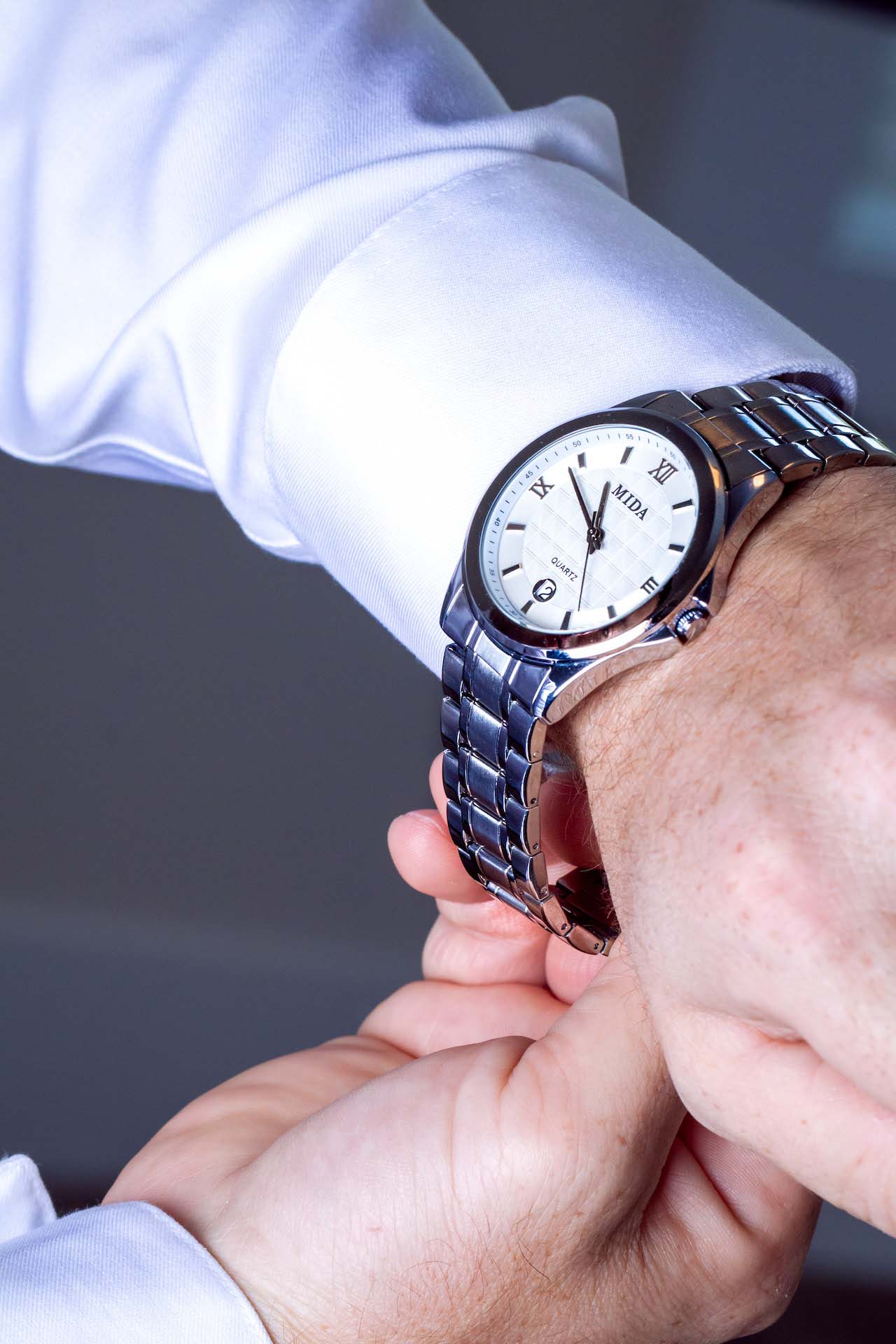 How much does it cost to service a watch?
Servicing a mechanical or automatic watch can cost as little as $300 for a vintage ladies watch to as much as $7,000 for a high-grade automatic chronograph. The average Rolex service runs $2000-3000, more for one needing repairs. Our prices are far lower than factory service charges, but more than the cheapest watch makers around. However, our watch repairs and service work is of top quality and always backed with a 1 or 2 year warranty.
How often should you service your watch?
While many watch experts and manufacturers will recommend an "every 5 year" or some such schedule for watch servicing, we are true believers in not messing with something that is working well. If you have a watch that is running well and keeping good time, it probably does not need to be serviced. Some clients can go 30-40 years without servicing their high-grade watches. Other clients will find that their watch is losing time and needs that service more frequently.
Is a watch repair "worth it"? What is my watch worth?
Clients frequently ask us if their broken watch is worth the cost of the repair, and there is no easy answer to this question. Watch repair is a dying art and difficult service to perform, thus we pay a premium for quality service. We do not always know the value of your watch- the watch market changes daily, and watch prices can fluctuate wildly. Likewise, some of the highest value watches we work on are those with sentimental value- an heirloom watch, a deceased husband's service award watch, etc.
We know that a $750 repair is easier to justify on a $2200 watch than it is on a $800 watch. We also know that the $800 watch may be far more sentimental than the $2200 watch. All we can do is provide the estimate for the cost to repair your watch, and ultimately the decision is yours as to whether or not you proceed with the repair. If you are curious about the value of your watch, either as-is or in restored condition, we are happy to provide a casual estimate of value. Generally speaking, mechanical and automatic watches, and/or those from luxury brands, are worth the most.
Do you sell watches? Do you buy watches?
Federal Way Custom Jewelers is a proud vintage & luxury preowned watch retailer. We have an ever-changing collection of timepieces in stock, from modern Rolex and Cartier, to vintage Omega and Longines. From time-only to chronograph or moonphase, we keep an eye out for unusual watches with good value. We primarily sell vintage and pre-owned luxury watches with mechanical or automatic movements but will sell Quartz movements on a case-by-case basis. Stop by to see our selection of watches, or call us for our latest inventory.
This means that yes, we do buy watches. If you are looking to sell a watch in Federal Way, you should certainly give us a try. We are especially interested in pre-owned Omega, Rolex, Cartier, Longines, Patek Philippe, and other rare, old, or unusual watches. We will buy watches in any condition, from rusty barn finds to gleaming treasures. If you are selling a modern watch with a retail price under $1500, or a quartz battery powered watch, we are probably not a buyer.
Looking to buy or sell a high-value watch*? Federal Way Custom Jewelers offers a watch brokerage service for clients like yourself. In the last year, we have helped clients sell a 1970 Rolex 6263 Daytona, another client buy a solid 18k Rolex Submariner, and another client sell a collection of vintage wrist & pocket watches of various makers & values. During our brokerage service we operate on a percentage basis to either find you a watch or use our industry connections to sell your watch in the wholesale market. Feel free to contact Brandon for further information. *Brokerage service is offered for watches $5,000 and over.