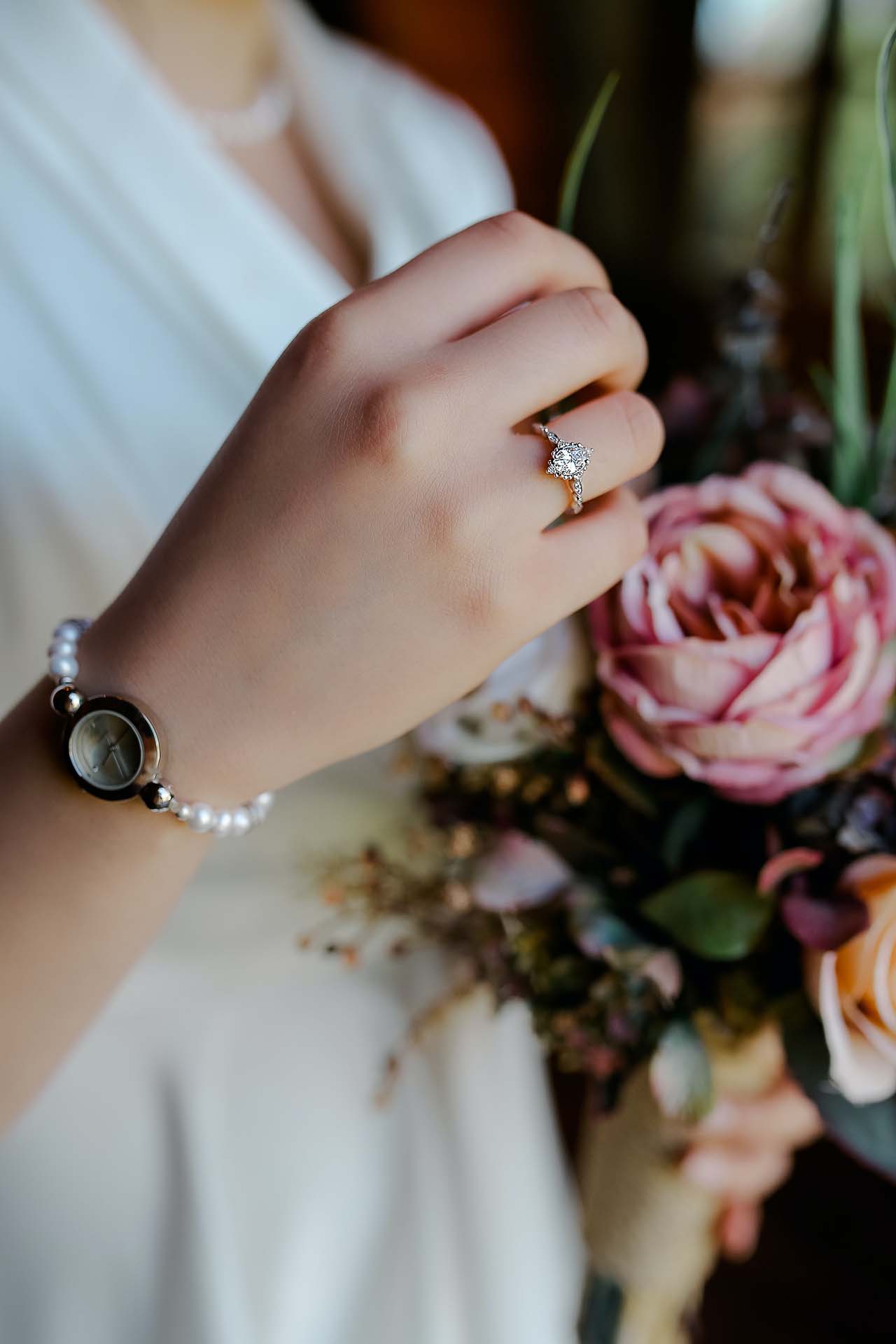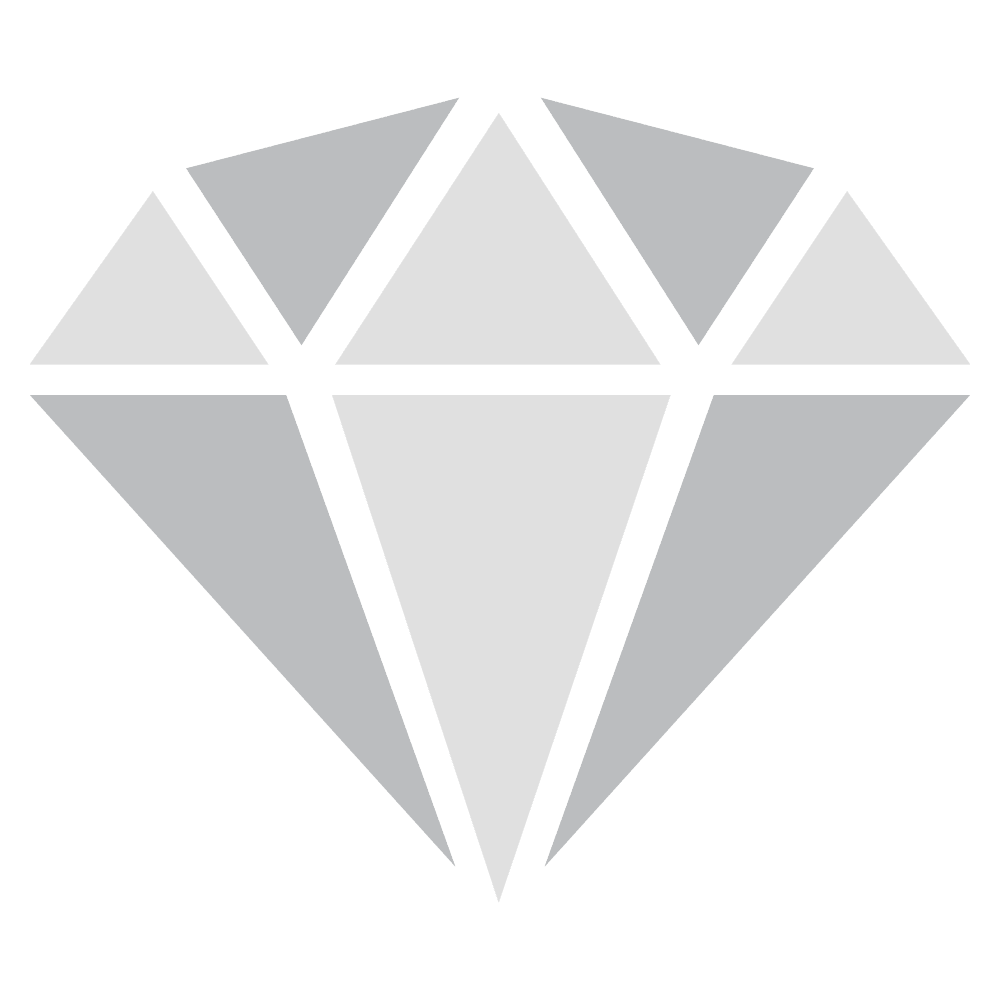 How-to Guide to Ring Sizing
A proper fitting ring should be snug, but not too tight, and allow you to wear the ring without discomfort.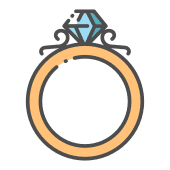 What influences the cost of ring sizing?
Do you offer ring sizing? How much does it cost to resize or reshape a ring?
Yes! We can certainly help with all of your ring sizing needs. Resizing costs anywhere from $49 - $449 depending on the ring. We price each sizing individually based on the amount of labor and materials needed to size that specific ring. Read below to learn more about the sizing process.
What factors affect the price of ring sizing?
Size increase or decrease: sizing a ring up costs more, since we have to add metal to the ring shank, which involves hand-fabricating a matching piece of shank material. Sizing down costs less, since we don't have to add metal, and the small amount of metal removed from the ring is credited toward the cost of the work.
Type of metal softer and more malleable metals are most affordable to size: silver is the easiest to size and most affordable. Yellow & rose gold are the mid-price option. White gold costs more since it needs rhodium plating after the sizing. Platinum and palladium are the most expensive since they require special care & equipment to size.
Width & style of band: wider bands cost more to size, as do those with engraving or unique details. These finishes have to be handled with special care during sizing and often require additional material.
Number of gems in the ring: the more gems or diamonds set in the ring, even if the gems are set on the opposite side from where the sizing occurs, the more it will cost to size. A ring is a perfect circle, and when we change the shape of that circle, it changes the way the gems fit into their settings. Thus we typically have to tighten each of these gems after the sizing is complete, which adds to the cost of the sizing depending on the style of setting and number of gems involved.
Overall condition: rings in new or excellent condition are the easiest and most affordable to size. Rings with heavy wear or other condition issues cost more to size, since we often have to fix those other issues in order to safely size the ring. Other repairs include re-shanking (adding metal to a thin band), re-tipping prongs, re-setting loose diamonds, re-faceting or polishing worn gemstones, etc.
Other factors- rings with unusual shanks, like European or arthritic shanks, can cost more to size. Wedding sets (two or three rings together) can be sized individually then soldered together, which costs the most, or sized as a set with a common piece at the bottom for a more affordable sizing. Newly made rings that are lightweight or poorly made often cost more to size, since they have to be handled with extreme care.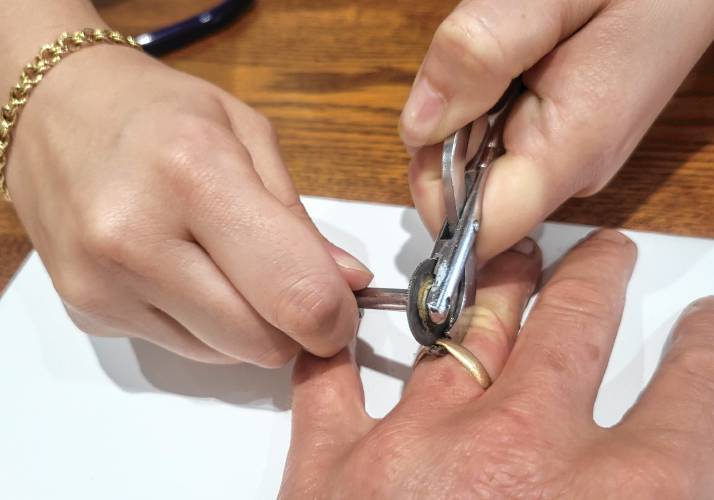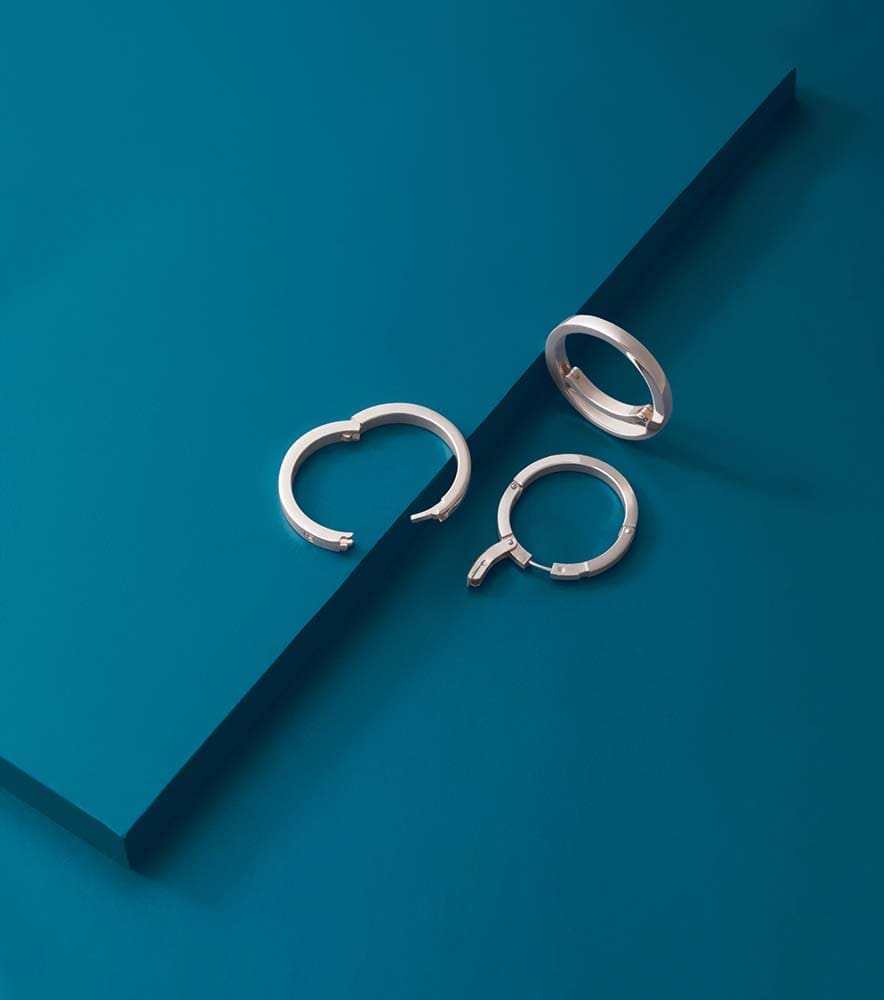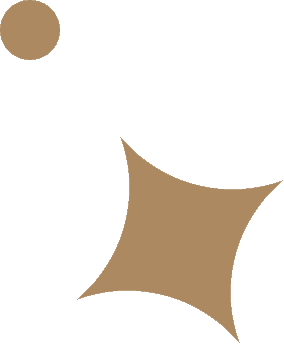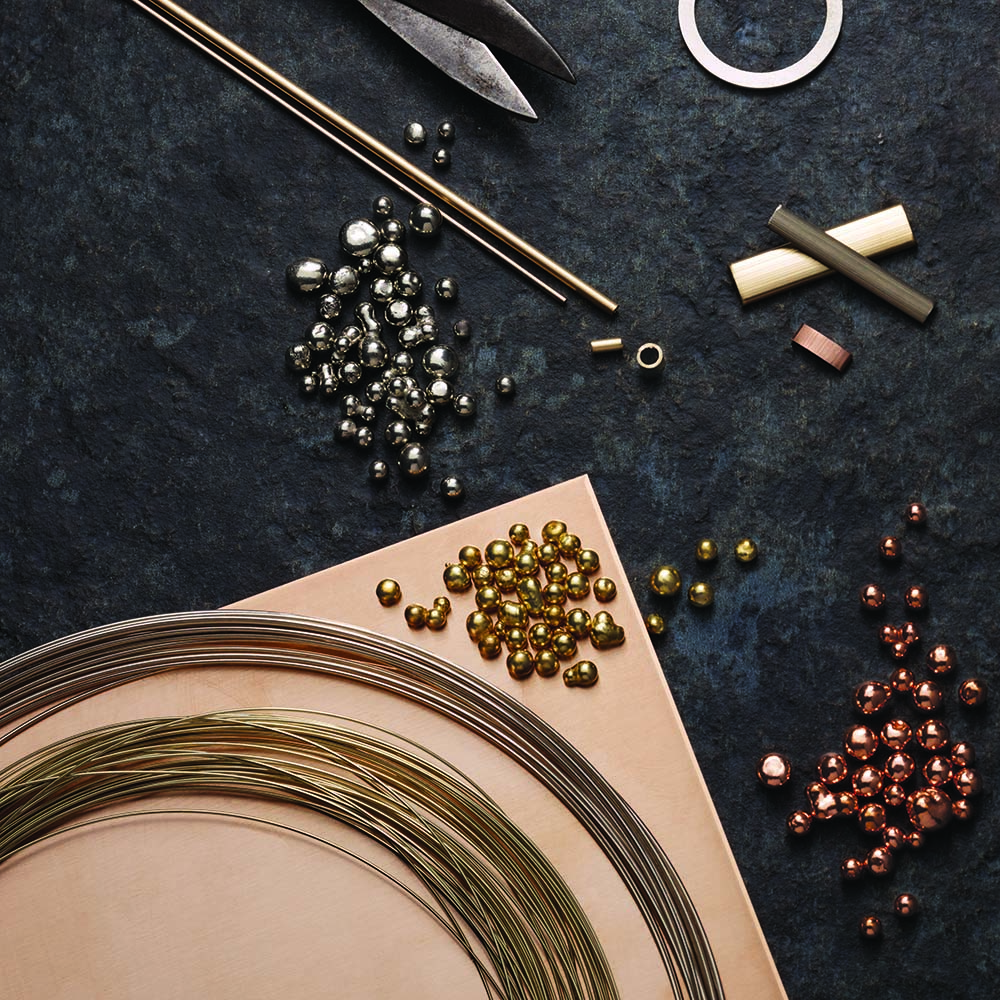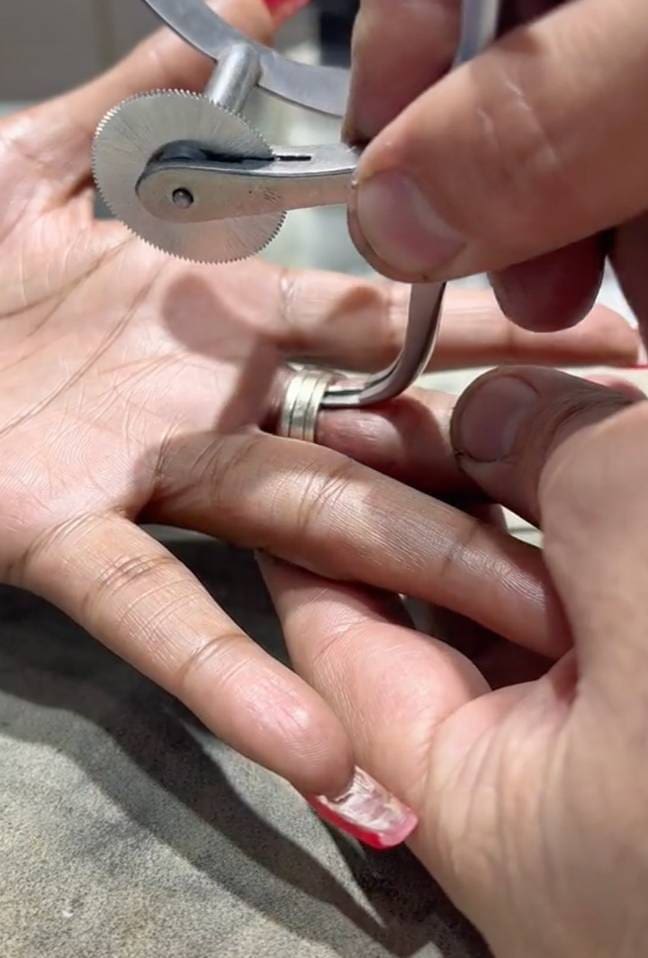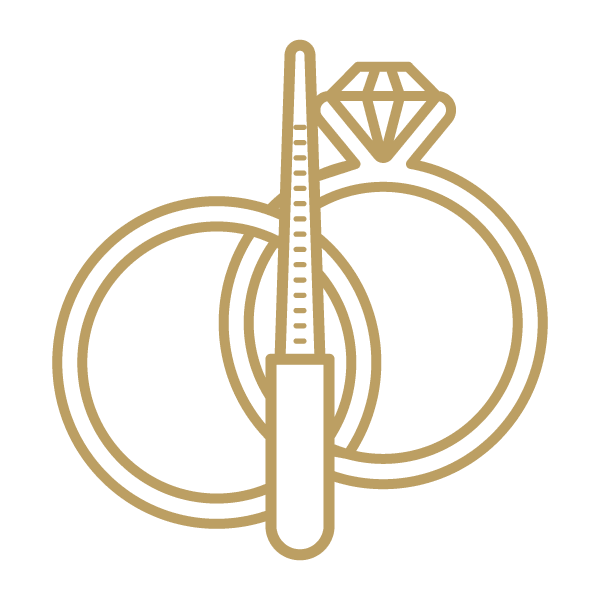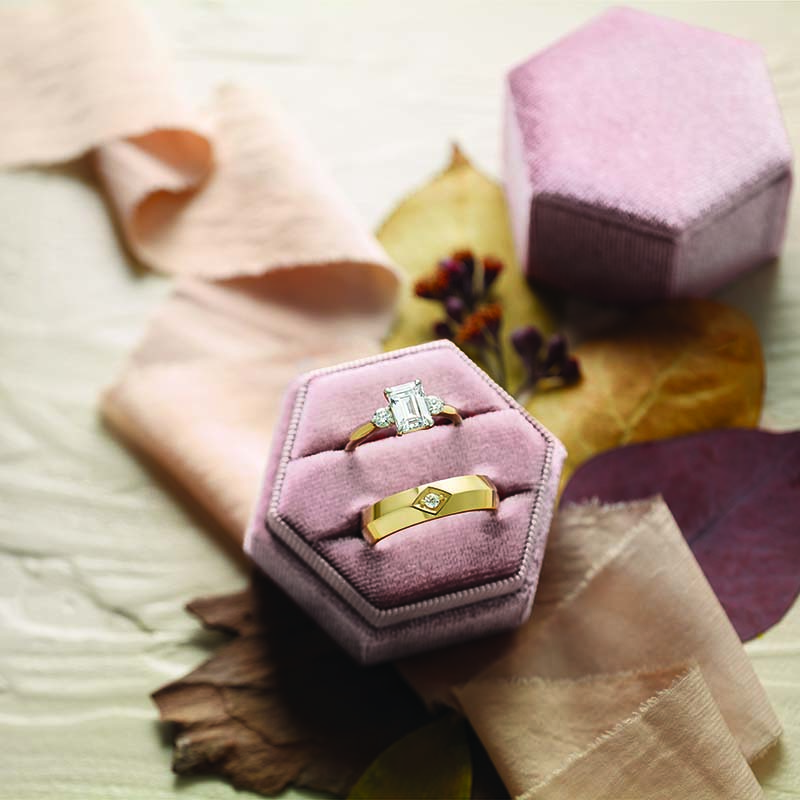 How long does it take to size a ring?
At FWC Jewelers, ring sizing takes approximately 1 week to complete. In some cases, rush jobs can be done sooner, in complex cases we may need more time. Every shop has a different process and turnaround time, but we believe in taking the time that is necessary to do the job the right way, with the utmost care, and then we back our work with a 1-year warranty
Sizing a ring is a complex process. Simply put, we cut the ring at the bottom, either add or remove a piece of metal, then solder the ring back together at the new correct size. When increasing the size of a ring, we hand-roll a piece of sizing stock in the same type of metal, matching color, width, pattern, etc. such that the new addition looks like it was always there. If your ring has a nice thick shank, the ring will stay thick. If you are sizing an older ring with a thin shank, the shank can get a little thinner during the sizing process. Super thin shanks often need to be replaced with an entirely new piece of metal, called a re-shank, which is where we add a new bottom portion of the ring and include a sizing at no charge. Note- we do not stretch rings- stretching a ring is a slap-dash approach which causes metal stress and can damage rings.
How do I know my ring size? Can you help me find my ring size?
The best way to find your ring size is to visit us and let us help you determine your ring size using our set of master sizers. We have ring sizers in different widths and profiles to better mimic the type of ring we are trying to fit to your finger. The wider a ring is, the tighter it will fit, so wider rings often have to be sized up ¼- ½ size to accommodate this change. If you don't live close to us, view the link below for an affordable set of plastic ring sizers on Amazon- these are a great way to determine your size remotely. Just to give you reference, the average ladies ring size is 6.5-7 and the average mans size is 9-10. Most rings are sizable 1-2 sizes in either direction.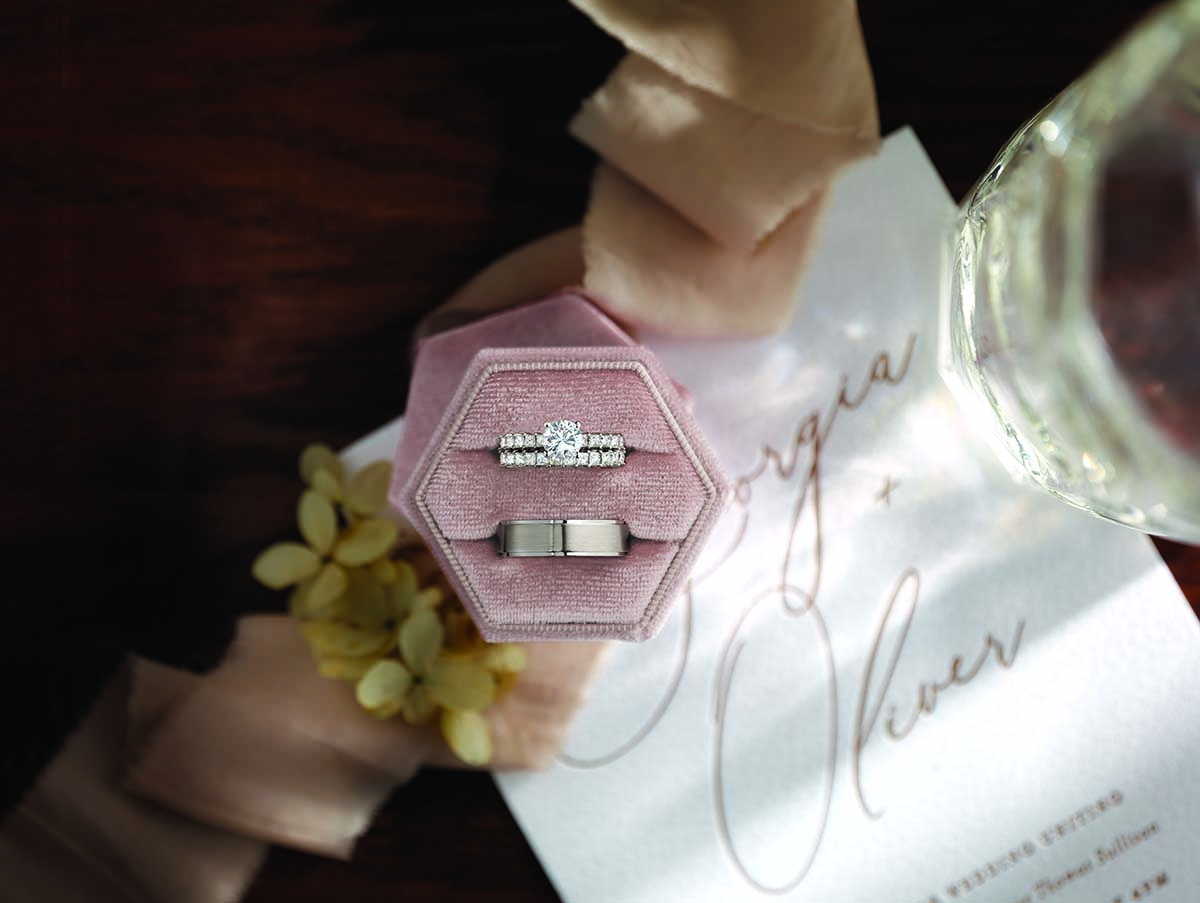 Are all rings sizable? Do you size rings made elsewhere?
No. To be sizable, a ring must be made in precious metal- silver, platinum, palladium, or gold (any color or karat of gold can be sized). Some precious metal rings cannot or should not be sized- such as eternity bands with diamonds that go all around the ring, or antique rings with unusual designs that could be damaged in the sizing process. That said, even complex rings can often be sized or remounted in the correct size- contact us for more information if you have one of these complex rings. In addition, alternative metal rings (like stainless steel rings, titanium rings, tungsten rings, etc.) cannot be sized. These metals have too high of a melting point and are very hard, as such they cannot be soldered, repaired, or sized. If you purchased an alternative metal ring from us, it comes with a free lifetime size exchange for the correct size. If you bought a ring like this elsewhere, we encourage you to contact the original seller for a size exchange or think about purchasing a new ring.
So long as the ring is made of precious metal and is sizable, we are happy to help with your sizing. While we size many of our own rings, we frequently size rings purchased online, at other jewelers, or heirloom pieces.
What if I choose the wrong size, or the ring doesn't fit?
We have a perfect fit guarantee. Bring your ring to us and let us help you determine the perfect fit for you. If we size your ring to this "perfect fit," and the resulting size is not perfect, then we will adjust it to the correct size at no charge to you. The only reason you would be charged for a sizing adjustment following the initial sizing is if a) the person who will wear the ring was not present to be sized, and we guessed the ring size initially or b) if you chose a size against our recommendation (often too loose) then need to have it adjusted afterwards.
A note about ring sizing- fingers do not stay the same size all of the time. Weight fluctuations, temperature change, salty foods, hormones, exercise, finger injuries, and other medical conditions can change the size of your finger and change how your ring fits. Our goal is to find the fit that is perfect 90% of the time. If you are struggling with a ring that is not fitting, contact us for a sizing consultation. We like to say that finding the right fit is similar to a pair of jeans- no one can tell you exactly how tight to wear your jeans, but they should be tight enough that they are comfortable for everyday wear without fear of falling off!
Is your work done on site?
Our work is performed at our secured, secret, local hot shop. There, our team of master goldsmiths have more room to spread out and get their hands dirty, having fun creating custom pieces, doing repair work, and sizing rings. We believe that good goldsmithing and jewelry repair is NOT done in a single day, or in a rush. We take the time needed to get the job done right, then we stand behind our work. Plus- we are busy! Our turnaround time is the quickest it can be while also accommodating all of the clients' projects already in front of yours. If you have a rush request, contact us and we will do our best to accommodate you.
How do you protect my ring while it is in your care?
Every item we take in for sizing & repair is handled with utmost care and security. Your items are fully insured by our Federated Insurance Jewelry Block Policy. In addition, each item left with us is described in detail on your claim check – we list the type of item, metal, gems, weights, quality, condition, and the type of service needed in writing when you leave your item with us. For diamonds over 1/2ct in size we perform a diamond plot with you too. During this plot, we look at the diamond with you under a microscope and note identifying characteristics (cut, clarity, inscribed certificate numbers, etc.) such that you can identify your diamond before and after service. We want you to know as much as possible about your jewelry and feel confident leaving it in our care. We take pride in returning your item to you in like-new condition following a sizing or repair.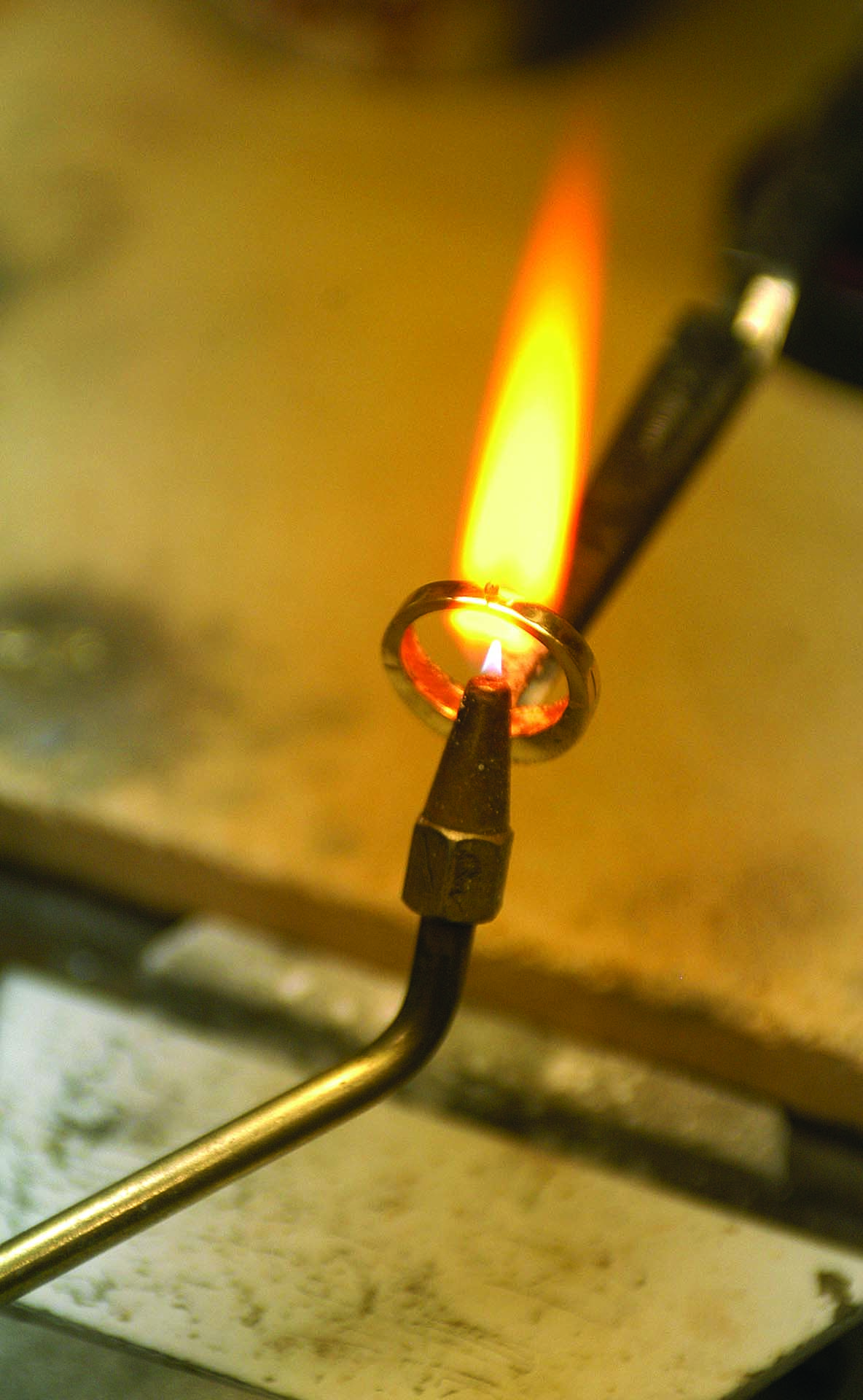 Do you have ring sizing options for arthritis?
Yes- we offer multiple ring sizing options for clients with large knuckles and/or arthritic hands. Which tool we use varies based on a client's lifestyle and medical needs. For mild to moderate arthritis, we can install speed bumps or inside springs inside your ring. The ring has to be large enough to fit over your knuckle, but these added bumps or springs take up the extra space once the ring moves past your knuckle, such that the ring won't spin. If you have severe arthritis, we offer Fingermate & PerfectFit Shanks, which are hinged opening and closing shanks, which allow you to clip the ring onto your finger once past the large knuckle. These are a pricy option and rather delicate, so best for clients who take care of their jewelry and have one or two sentimental items to add it to. We also offer one-size-fits-all diamond eternity rings. These rings feature diamonds set into your choice of gold color, then strung on bendable and super-strong titanium wire, which allows you to thread the ring onto your finger.
Do you offer ring guards?
Many clients ask us for ring guards, which are metal clip-on pieces which can temporarily reduce a ring size. While these can be an acceptable short-term option, we do not recommend ring guard or clip-on ring sizers for long-term use. These sizers must be clamped on, and often damage the rings to which they are attached. Furthermore, they are uncomfortable and do not produce the same quality result as a traditional sizing. If you have a ring that is too big that you want to wear, we encourage you to get it sized down.
Do you offer ring removal or know where to get a ring cut off?
Right here! Yes, we are happy to cut off your ring at no charge to you. Before you come in, make sure you've tried all the hacks to remove the ring. Have you elevated your hand and used ice to reduce the swelling? Have you tried using Windex to squeeze the ring over your knuckle? If these don't work, cutting the ring off is the best and safest option. Our saw will protect your finger, and our skilled employees will remove the ring with utmost care, preserving your hand first and ring second. Simply call or message us to schedule a visit for the ring cut-off- the process takes anywhere from 5 minutes for a simple gold ring to as long as 30 minutes for a wide platinum band.
Once the ring is removed, we encourage you to wait for your hand to heal and your ring size to normalize before you have your ring sized and restored. Some clients have had an injury they need to recover from, others have had the same ring on for 40 years and have to let their finger normalize once it's off. After 4-6 weeks, come back in and we will gladly measure your new finger size and help you size your ring up. If we are lucky, we can size the ring simply using the cut area as the sizing seam. If the ring incurred more damage during removal, we will provide a quote to restore the damaged band as well. Sadly many rings that are cut off have lived a hard life, and often need extensive restoration or to be redesigned into a new piece.