Gold Buying & Estate Jewelry Advising
Federal Way Custom Jewelers has been a trusted buyer of gold, diamonds, antique jewelry, and scrap precious metals for over 40 years. Our GIA-trained staff will evaluate each piece individually, and work with you to determine the best way to sell your items for the best prices- our goal is to help you get the most for your items. Our cash offers on scrap precious metals, estate jewelry, antique items, and Diamonds are the highest around!
We also offer estate evaluation services, where we advise clients who need help with an estate or processing their own collection of gems and jewelry. We can offer secondary market appraisals, sort collections, separate real from fake items, advise clients looking to sell their pieces, and make offers where appropriate.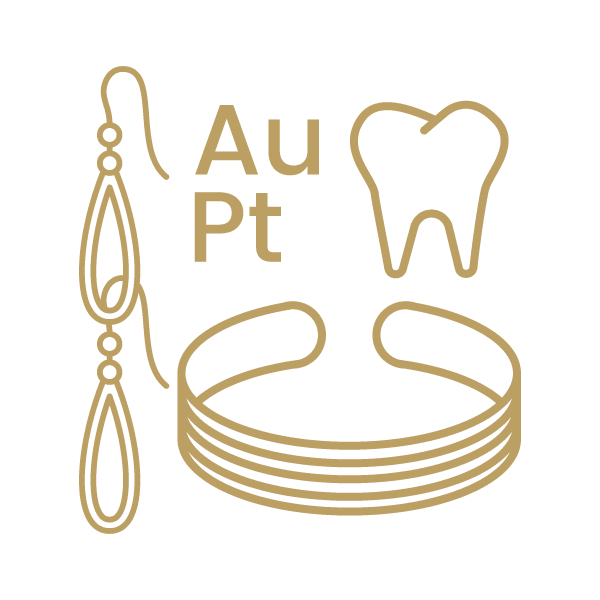 Scrap Gold & Platinum
Outdated, damaged, or low-quality items are sold for scrap. Yellow, white and rose gold are valued equally based on their purity. We buy all standard and unusual karatages: 10k, 14k, 18k, 22k, 24k, etc. We pay based on the weight if the metal, the purity, and the spot price of the metal that day. If your items contain gemstones or Diamonds, we will return them to you, or buy them if they are of high enough quality to re-sell. Items we purchase include scrap jewelry, outdated necklaces, and bracelets, broken chains, used wedding bands, old gold teeth, gold nuggets, single earrings, worn out rings, etc. We are unable to purchase gold plated or gold-filled items.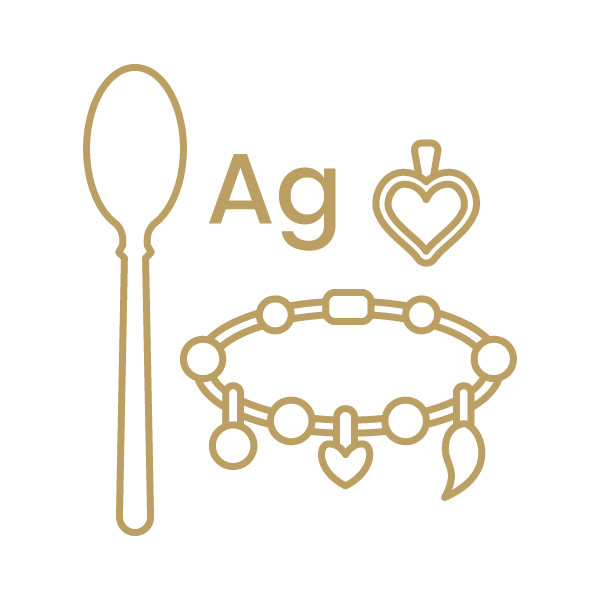 Scrap Silver
Most silver is 925 sterling, but we also purchase unusual silver, such as 800 silver from continental Europe and 900 silver from Asia. Like gold and platinum, the value of scrap silver is based on weight, purity, and that day's spot price. We purchase scrap silver jewelry, as well as southwest and Native American silver, silver flatware and tableware, decorative pieces, etc. We do not purchase silver for re-sale, we purchase silver based on weight and metals value only. We are unable to purchase silver plated jewelry.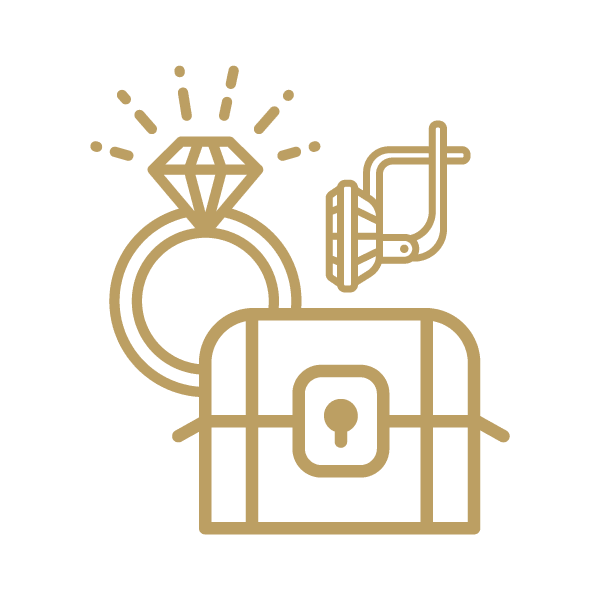 Antique & Estate Jewelry
If you have antique jewelry for sale, we want to see it! We will evaluate the item based on the content of the material (metals and stones) as well as the aesthetic value (the rarity of the piece) and current market demand. If we think we can sell your item, we will make a same-day fair cash offer. We purchase signed items from Cartier, Tiffany, and other high-end jewelers, especially vintage period pieces. We love to purchase vintage Diamond engagement rings, as well as right-hand rings, earrings, pendants, bracelets, etc. from the Georgian, Victorian, Art Nouveau / Edwardian, Art Deco, and Retro eras. If we are unable to purchase your item, we will still help you value it and advise you as to the best way to sell it. We avoid consigning jewelry unless the item is highly unusual or of high value.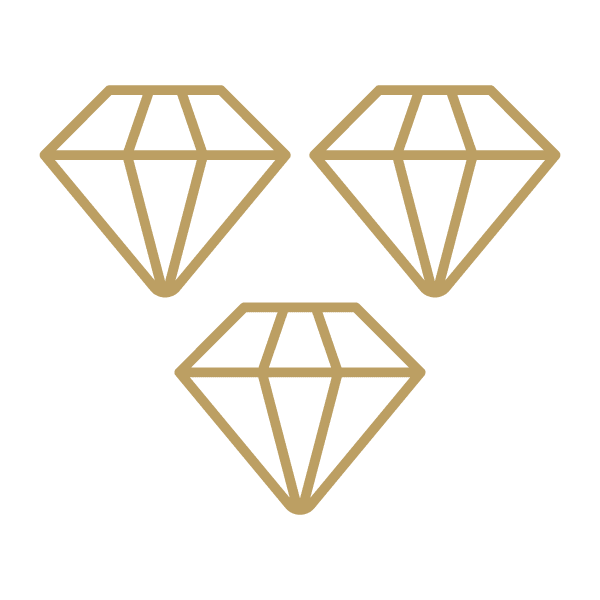 Diamonds
We buy natural Diamonds, loose or set, of all shapes and sizes. We also buy used engagement rings and chipped Diamonds. We prefer to buy Diamonds over 1/2ct in size and occasionally offer on smaller stones. Round diamonds with excellent cutting command the most money, but we also purchase cushion, oval, princess cut, marquise and pear shapes. Antique diamonds, such as an Old Mine Cut or Old European Cut, are very in demand. When you bring in your diamond, bring in any paperwork, such as an appraisal or GIA certification. We price diamonds based on the current wholesale market and demand. We are unable to purchase laboratory-grown diamonds, treated diamonds (either color or clarity enhanced), or Moissanite.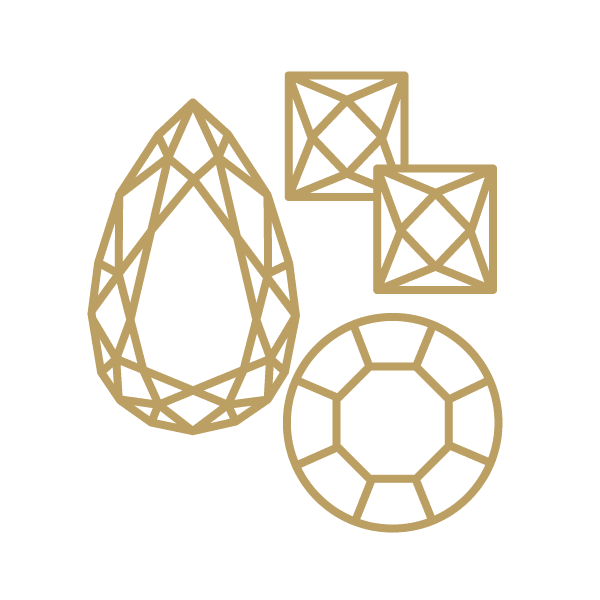 Colored Gemstones
FWCJ is one of the only buyers of colored gemstones in the Seattle area. We have a vast knowledge of rare and exotic gems, as well as classic varieties. We are selective and purchase natural gemstones of fine quality in solitaire sizes that fill a need in our inventory. We are always interested in gem-quality Sapphire, Ruby, Emerald, Alexandrite, black Opals, and Spinels. We sometimes purchase Tourmalines, Garnets, Tanzanite, Aquamarine, and other rare varieties. If you are unsure of the value of your gems or want to have a gemstone identified, our GIA-trained staff will assist you with basic identification and verbal valuation on site. Local laboratory and GIA services are available for a fee.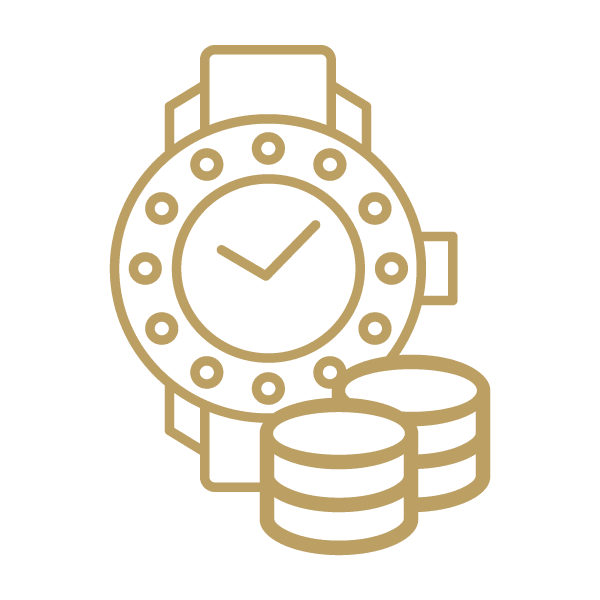 Coins & Watches
We primarily buy precious metals, gems, and jewelry. Occasionally, we purchase coins (primarily as bullion) in smaller quantities or as a part of a larger purchase or estate. We are happy to refer our clients to coin shops if they have a large quantity of bullion or rare coins. We do not retail watches but are happy to broker high-end watches on a case-by-case basis. We work with wholesale watch dealers around the country who have direct access to collectors looking for rare and collectible timepieces. We have successfully brokered watches from Rolex, Cartier, Patek Philippe, Omega, Longines, Hublot, and more.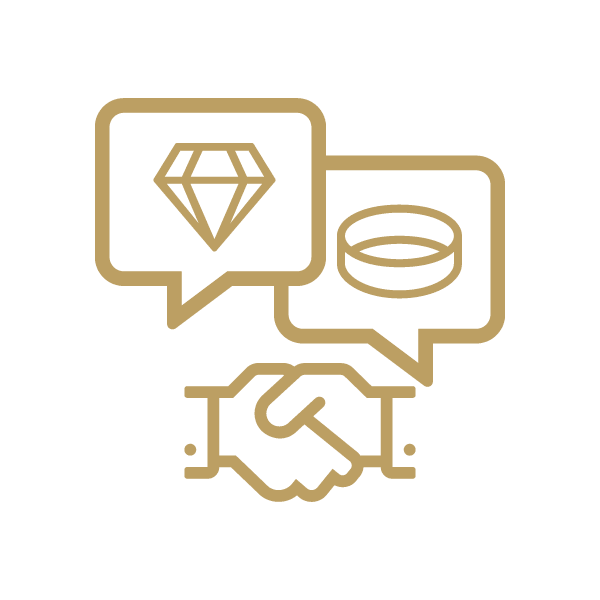 Trade
We are happy to consider any scrap metals, estate jewelry, diamonds, coins, etc. as trade toward a new item in our store. If you choose to purchase or create a new item, or even a repair, we will give you the full market value of the item(s) as store credit toward that purchase. This is often the best use of old or unwanted jewelry, as it allows you to get something new that you will love to wear. If the items are sentimental, we can reuse some of the materials or diamonds in a new custom piece, and use leftover materials as a cash credit.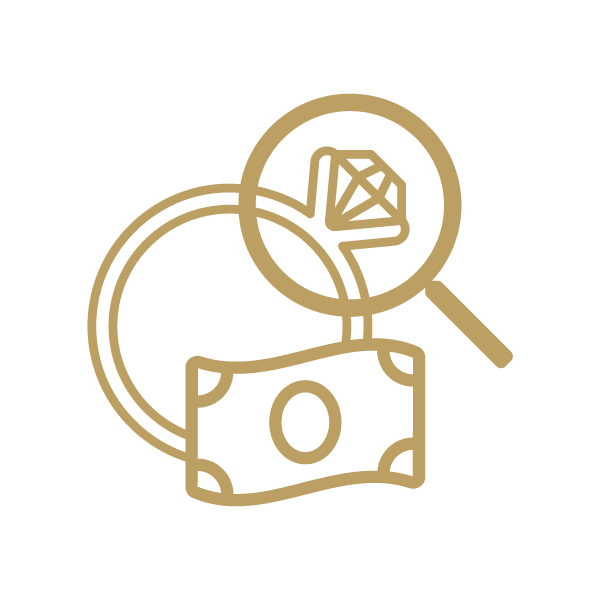 Estate Consulting & Appraisal
Not sure what you have, or where to begin? We can help with that too. Brandon and Donna, our GIA-trained estate buyers, have a combined 40+ years of experience evaluating jewelry. Typically, clients bring in all of their jewelry-related items for a consultation. If you are interested in selling items, we will help you determine which items are of little value, which are valued only for their components (such as scrap gold), which are more highly valued for resale, and which may require specialist attention at another business or auction house.
If you are trying to settle an estate, and simply need valuations, we are happy to offer Estate Appraisal services. For estates with fewer items, or with items of high value, we will use the North American Gemological Laboratory for these appraisals. For higher quantities of items, and when there is no conflict of interest, we offer in-house appraisals on a case-by-case basis.