Western Washington's
Best Jewelry Repair
We specialize in local, affordable, high-quality jewelry repairs.
All repairs performed locally by master craftsmen, complete with 1 year warranty. 
expert repair services for over 60 years.
From the most simple repairs to the most complex, we offer affordable, high-quality repairs you can trust. All repairs are done locally by our in-house team of jewelry specialists and master goldsmiths and backed by our 1-year warranty. 
If you are unsure what your piece needs, bring it to us for an expert opinion. We do not cut corners- we do repairs the best possible way for lasting, quality work. All of the below repairs can be done in any color and karat of gold, silver, platinum and palladium. Most repairs are completed within 5-10 days; complex restorations or watch servicing can take longer. We specialize in wedding ring repairs, chain solders, antique restorations, and more.
Generations of clients have trusted us with their antiques & heirlooms. We believe in our work, and we stand firmly behind our repairs. Our repair estimates are always free, and we are happy to discuss a potential project.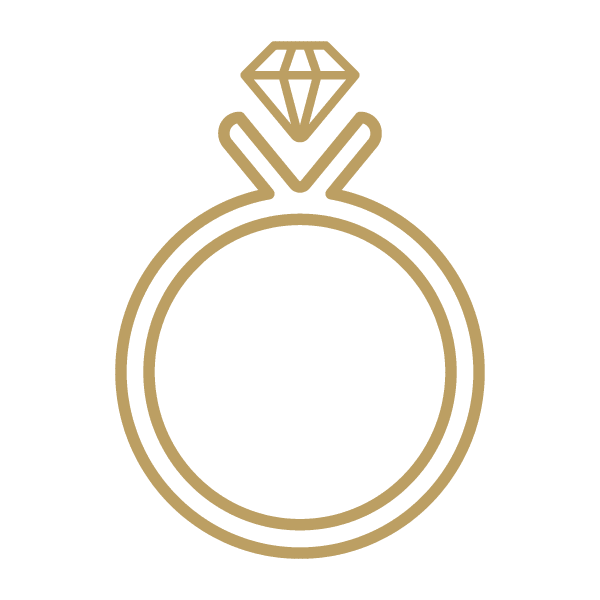 Jewelry Prongs
Skilled in tightening and repairing prongs, & full head replacement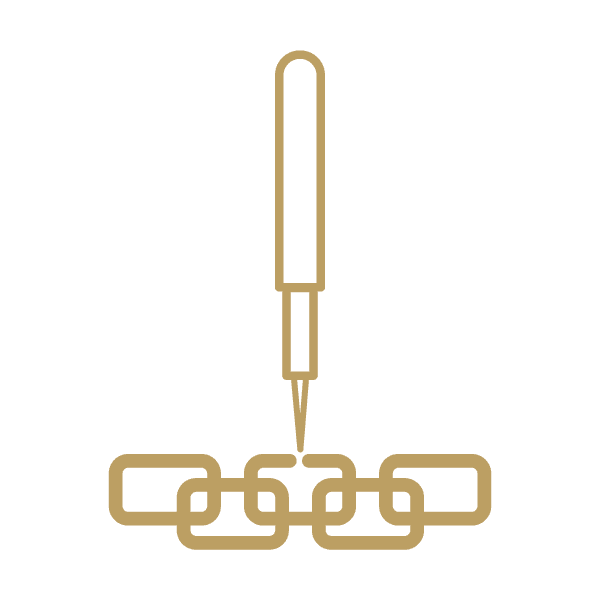 Soldering Jewelry
Fixing broken chains, bracelets, ring shanks, etc. Standard & Laser available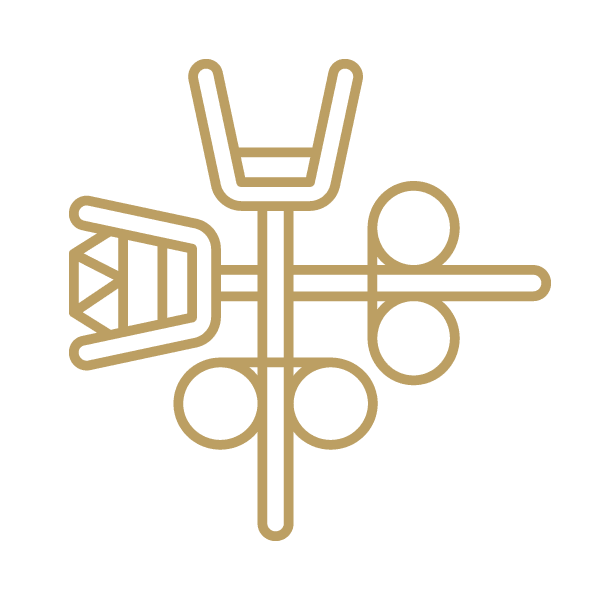 Gem Replacement
Experienced in replacing missing Diamonds & gems, as well as repairing settings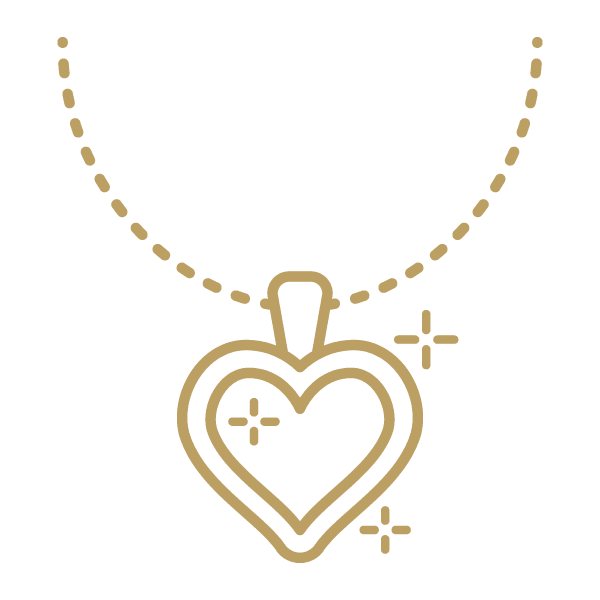 Polishing & Plating
Bring your old jewelry to life with rhodium plating, gold plating, polishing or refinishing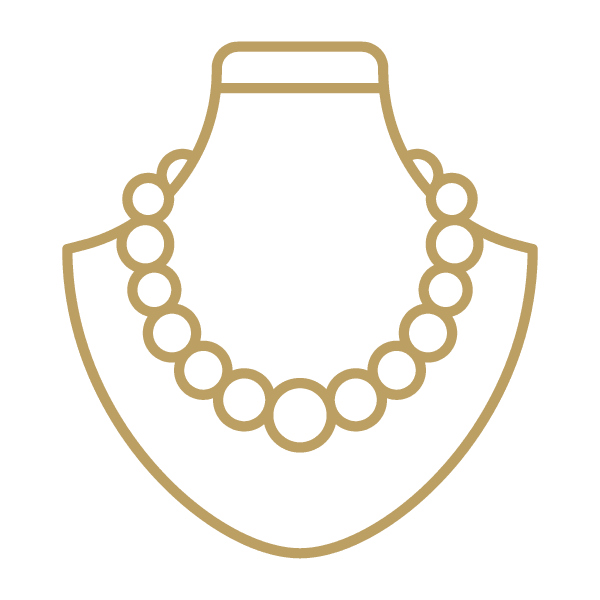 Jewelry Re-Stringing
We can re-string your beads and pearls, hand knotted or strung unknotted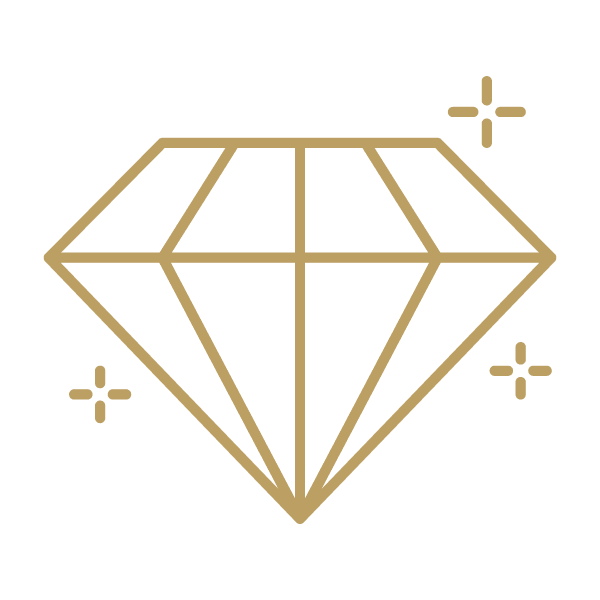 Polishing & Faceting
Our team can polish and re-facet gemstones and diamonds, or custom cut a gem for your project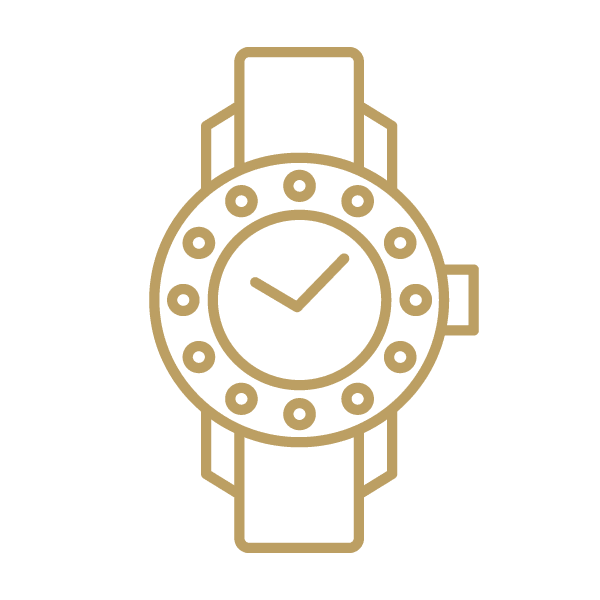 Battery replacements and band sizing on site, full service watch repair & servicing by estimate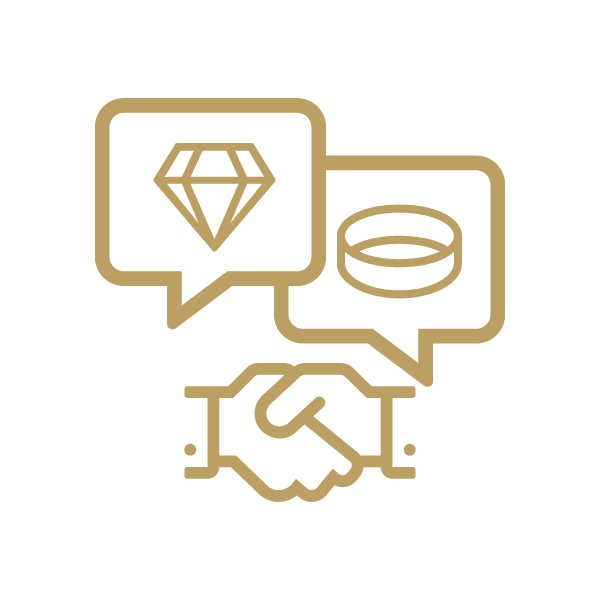 Reuse or Trade Your Jewelry 
We are happy to consider any scrap metals, estate jewelry, diamonds, coins, etc. as trade toward a repair or new item in our store. If you choose to repair or purchase something new, we will give you the full market value of the trade item(s) as store credit toward that repair or purchase. This is often the best use of old or unwanted jewelry, as it allows you to get something new that you will love to wear. If the items are sentimental, we can reuse some of the materials or diamonds in a new custom piece, or use your materials in your repair. Missing a Diamond? We are happy to use a Diamond you already own as the replacement. 
Questions about our local jewelry repair experts? Contact us for more information.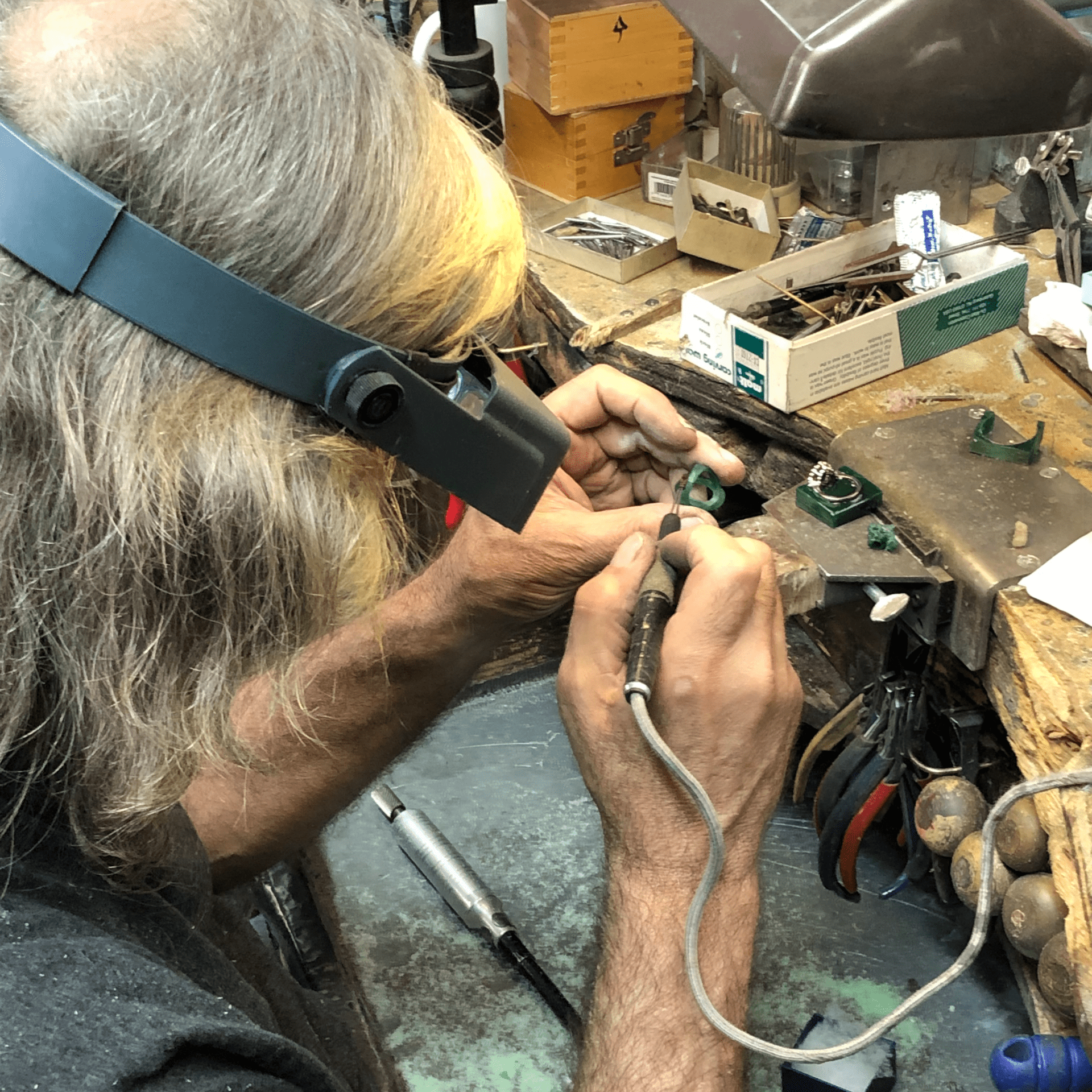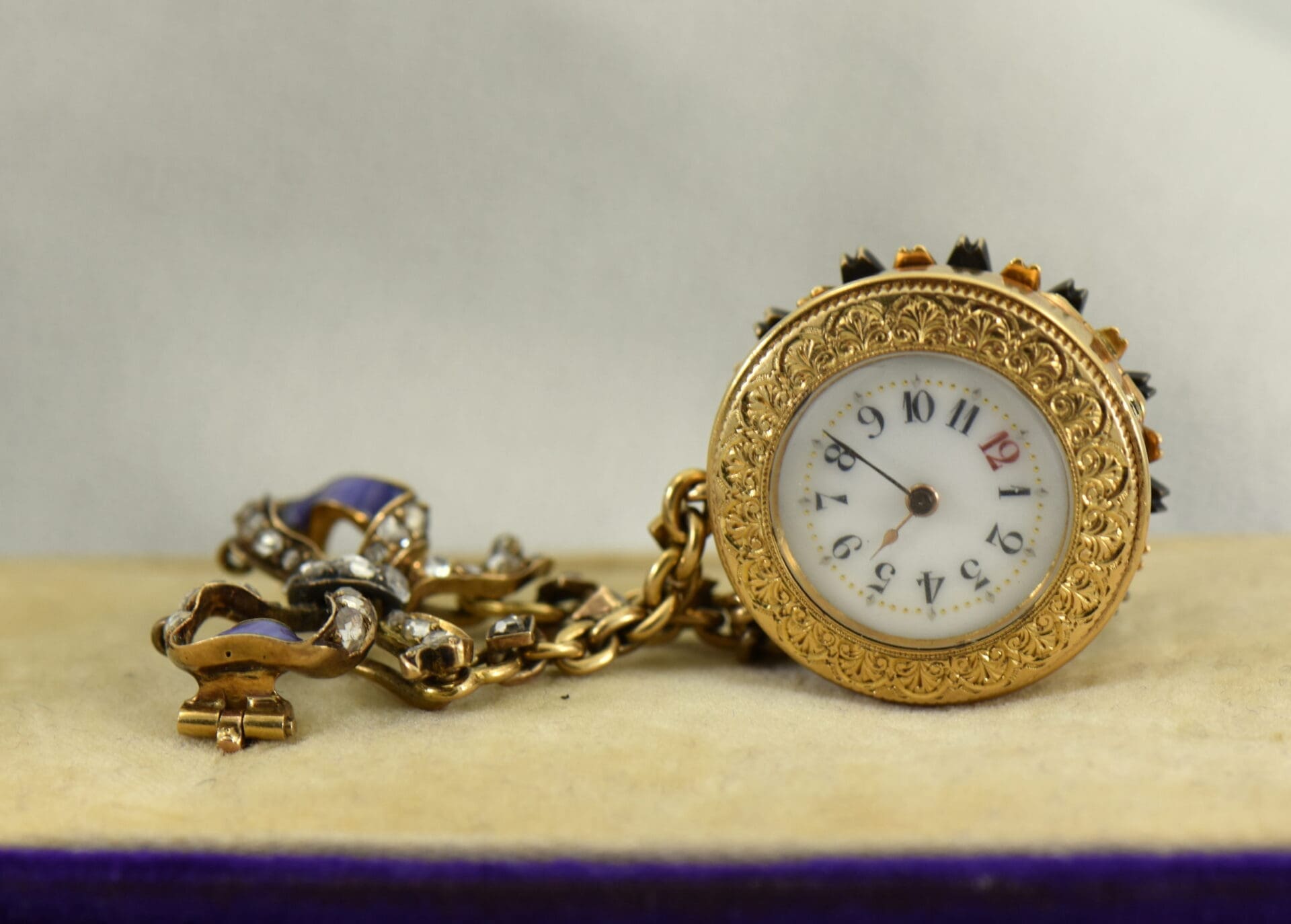 Generations of clients have trusted us with their heirlooms
Simple or complex, we have years of experience repairing and restoring antique and heirloom jewelry. Repairing broken antique or estate jewelry requires care and skill, and we do what it takes to find original parts, matching gemstones, period correct engravings, etc. to complete the project authentically. When you bring your item to Federal Way Custom Jewelers, you can rest assured that your precious pieces are in good hands, and will come back to you in like-new condition.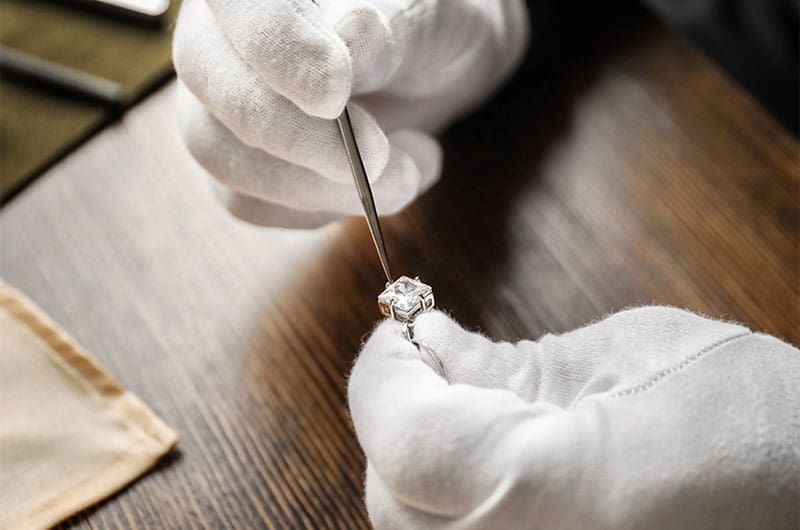 We believe in our work, and we stand behind our repairs
Unlike many jewelers who repair a piece, and then charge you when their repair doesn't last, we guarantee almost all of our repairs for one year. When you bring your item in, we will work with you to determine the problem and the root cause of it with the goal of preventing future issues. While it is rare, if we feel a repair is ill-advised, we will candidly guide you through your options. We pride ourselves in the lasting durability of our goldsmithing work. 
Jewelry repair is an art that takes time to be done correctly
Most repairs take five to ten days, longer if the repair is intricate or complex. All repairs occur in a secured off-site facility in Tacoma, by the best Goldsmiths in the area. Goldsmiths are artists who want to repair and restore your jewelry to its original condition, and while rush jobs may be necessary, we take time to do our work well. We do not offer same-day repairs, since we believe that providing quality work at good prices are the most important factors.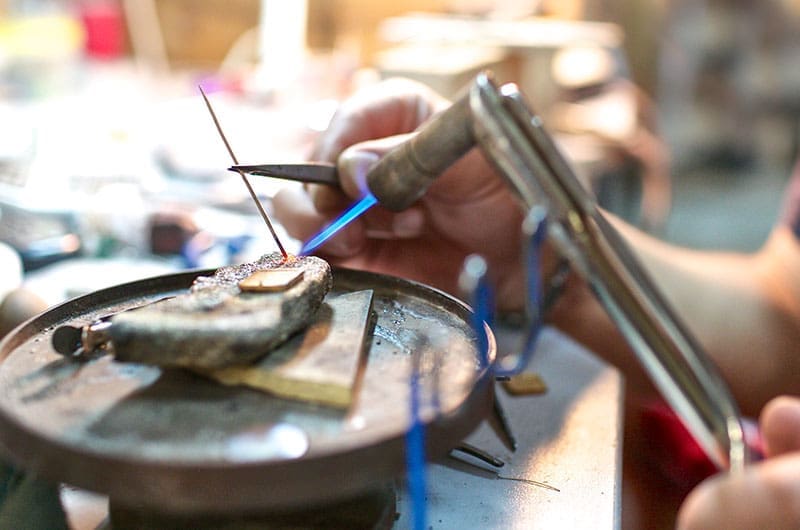 Integrity is essential to our jewelry repair process
When you bring your piece into our store, our GIA-trained staff will look at it with you to determine the extent of any damage and show you what ought to be fixed. For Diamonds over 1/2ct in size, they will be viewed under a microscope with you, such that you can identify the unique features or laser inscription of your piece. This allows our clients to identify their item, or their Diamond, before and after the work is completed for peace of mind. Items in our care are fully insured at all times. 
Schedule A Repair Consultation
Frequently Asked Questions
How much does it cost to resize a ring?
Ring resizing is priced individually. We keep our sizing work as affordable as possible and only charge you for the work required. The price is based on the amount of size increase or decrease, type of metal, width of band, complexity of setting, and overall condition. The base price to size down a silver ring can be as low as $40, 14k gold $55, a complex ring with many stones can cost $175. Sizing up a gold ring starts at $95, platinum $195, a two-ring wedding set could cost $350. We are happy to help you determine your ring size, and then give you a free sizing estimate.
How long does a repair or sizing take?
Most of our repair and ring sizing work takes around a week to complete. Simple repairs and cleaning can be done while you wait, basic repairs can take 3-5 business days, complex repairs take 5-10 days, and custom work or watch repair can take longer. We believe in taking the time needed to do the job right- we avoid rush work. Each item we size or repair comes with a complementary refinish and deep cleaning, and is returning to you in like-new condition.
What type of watch repairs do you offer?
We offer full-service watch repairs. Watch batteries and band adjustments are completed on-site, while you wait. More extensive watch repairs are done by estimate, with a turnaround of 3-6 weeks. This includes basic fixes, such as replacing a movement in a quartz watch, replacing a cracked watch crystal, or polishing a watch band. It also includes more complex repairs, such as servicing & repressurizing a Rolex watch, replacing a damaged part in a mechanical chronograph, or restoring an heirloom pocket watch. No matter the scope of your watch repair project, the work is backed by a 6-24 month warranty.
Are your repairs done on-site?
It depends! Our store is staffed by a team of expert jewelers and GIA-educated gemologists who take in our repair work. Basic repairs and cleanings are done on-site while you wait. The majority of our repairs, and any involving torch work, are done in a secret off-site location. This local hot-shop is kept secret for the security of your item and our employees. There, our team of master goldsmiths undertake our complex custom work and repairs. For your protection and peace of mind, you will receive a detailed claim check for every item left in our care. For high value items, such as diamonds over 1/2ct in size or Rolex watches, we will document any identifying characteristics such that you can identify your item when you pick it up. Don't hesitate to contact us with questions about the repair process.