Vintage Engagement Ring Collection
We Have "Something Old" Covered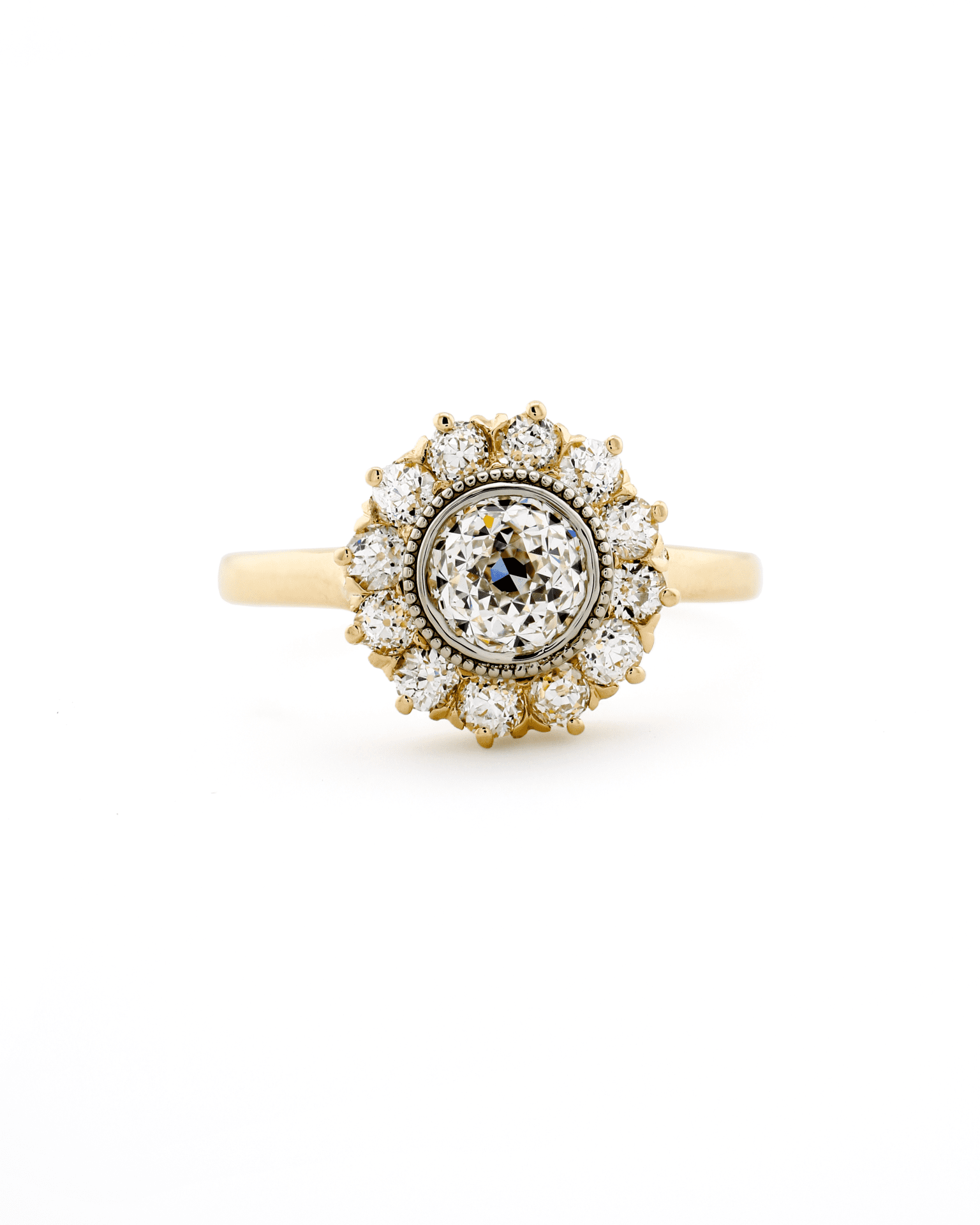 FWC Jewelers has a curated collection of vintage engagement rings to suit most tastes and price points. If you or your fiancé-to-be loves antiques or history, then a vintage ring may be the perfect option for your engagement ring.
We source our antique rings from local estates, international auctions, and everywhere else in between, then restore them to their original condition before putting them in the case. We price these items as low as we can– but they sell fast, so clients need to think quickly if they see a piece they like. Looking for something special? Let us know! Since each of our vintage engagement rings is thoroughly checked and re-stored before they are sold, they come with the same 1-year warranty as our new items. 
R

Victorian, Art Nouveau, Edwardian, and Art Deco Rings

R

White Gold, Yellow Gold, and Platinum Rings

R

Old European Cut, Old Mine Cut, and Rose Cut Diamonds

R

Center Diamonds and Gemstones from 1/4ct to 3cts in size

R

Diamond Rings accented with filigree work, engraving, and period details

R

Rings featuring colored gemstones and enamel work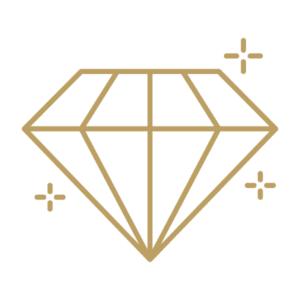 Want to propose with a family Heirloom? We can help!
We offer antique jewelry restoration services to our clients. Bring in your heirloom ring and we will give you a thorough evaluation at no charge. Sometimes the ring will simply need a deep cleaning and appraisal for insurance purposes. Other times we need to do some prong restoration or sizing, and we are happy to provide estimates for that work. All of our antique restorations are completed by master goldsmiths and come with a 1-year warranty. We take pride in restoring family rings and keeping them on hand for future generations.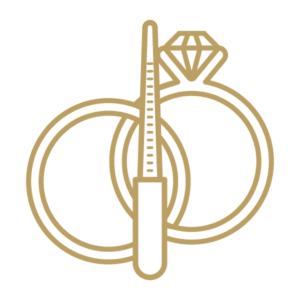 Frequently Asked Questions
Can I find unique gemstones and designs in your vintage collection?
Absolutely! Our vintage jewelry collection features an array of rare and unique gemstones set in intricate designs that are hard to find in modern jewelry. Our antique & estate jewelry features a combination of pieces: "originals" which are original gems set in their original mountings; as well as "hybrids" which feature newly supplied gemstones set in original vintage mountings. Looking for something in particular? Our collection of gemstones and vintage jewelry is much larger in person- we can also source items by special request, or custom make antique replicas. Contact us for more information.
What condition can I expect vintage jewelry to be in?
We take great care in only selling antique & vintage items of the highest condition. We take pains to restore and maintain our vintage pieces while preserving their original character. As a result, any item we sell, new or antique, comes with a 1 year warranty. Any notable wear, age-related characteristics, or special care requirements will be mentioned in the product description. Many antique items can be worn similar to a newly made item, but the oldest pieces (Victorian & Georgian) or highly delicate items may be best for special occasions- we are happy to chat with you more about these care requirements.
Can I have a vintage piece resized or repaired if needed?
Any vintage ring sold by FWC jewelers comes with 1 free sizing and is sold in good condition, backed by a 1 year warranty. Our master goldsmiths offer full ring resizing, repair & antique restoration services for pieces we sell, but we also extend these services to items you already own. If you have a treasured family heirloom that needs to be repaired, our repair experts can work with you to determine a repair plan and cost estimate, then help educate you about your piece and the care required to wear it.
Are there any specific care instructions for vintage jewelry?
Vintage jewelry should often be handled with care. The older a piece is, the more delicate it tends to be. However, durability of an item can vary by age, condition, method of manufacture, gemstones, and setting style. We provide care instructions for each piece to help you preserve its beauty and longevity. We are also happy to advise you about pieces you already own.
What sets your vintage jewelry store apart from others?
Our passion for vintage jewelry and our expertise in curating exceptional pieces set us apart. We take pride in providing a personalized shopping experience and helping you find the perfect vintage treasure. Furthermore, our collection of antique & vintage jewelry is kept in better condition than most estate jewelers and offered at a lower price point. How do we do it? We specialize in custom design and repair services, so we have the infrastructure to maintain our collection of antique pieces. As a family-owned business in Federal Way, WA we have low overhead and believe in offering our clients exceptional value.