Engagement Rings in Tacoma, WA
We believe every ring should: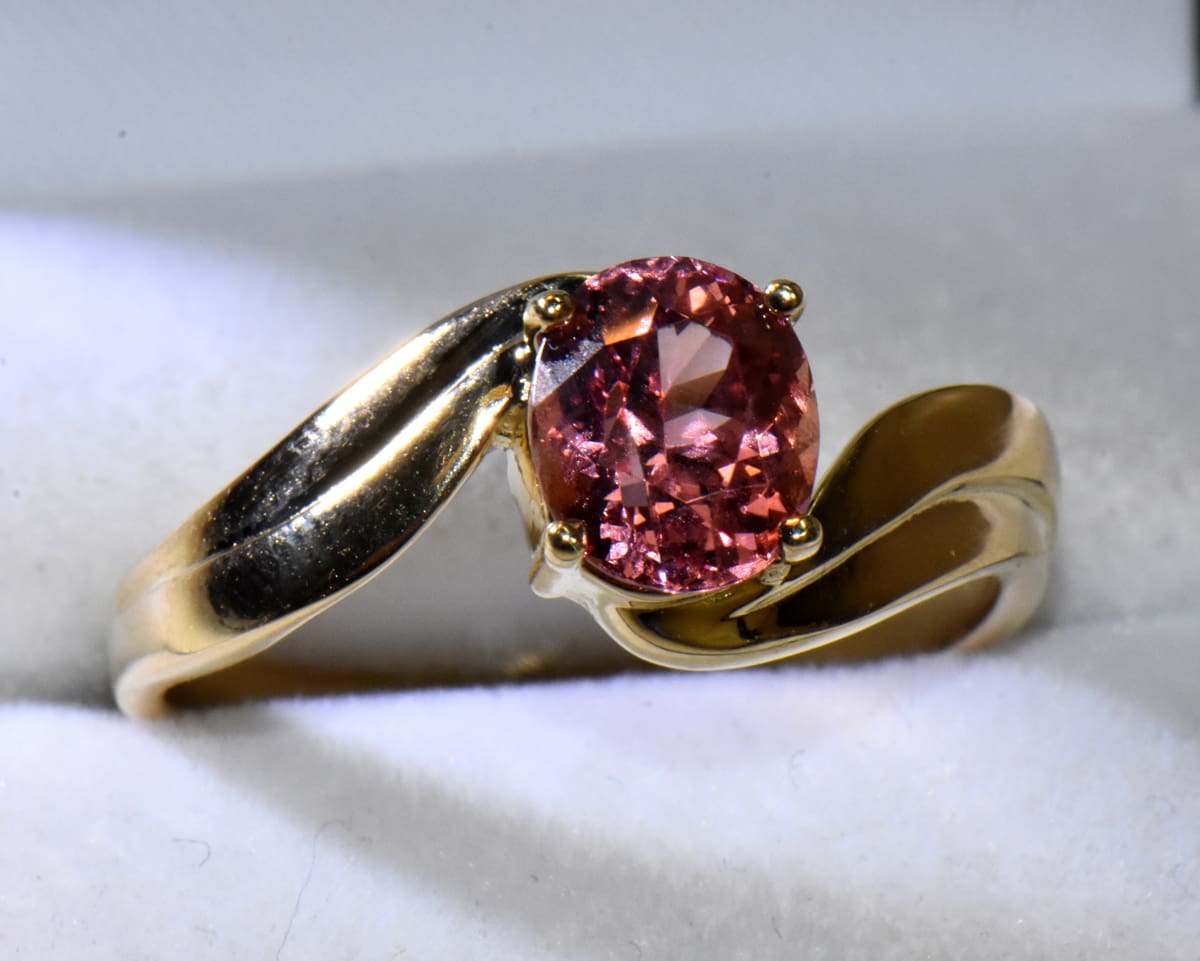 R

Demonstrate your love for your partner

R

Represent the lifestyle and aesthetic of the wearer

R

Be chosen in a meaningful way, under expert guidance

R

Look beautiful and feel good on the hand

R

Be of fine quality with warrantied craftsmanship
Few things in the world feel as wonderful as finding your life partner. Some relationships come and go, but when you find the person you want to spend the rest of your life with, your day-to-day life just seems a little brighter.
If you're ready to commit to your partner and spend the rest of your lives together, commemorate this wonderful occasion with a beautiful ring from Federal Way Custom Jewelers near Tacoma, WA. Our award-winning pieces of jewelry are certain to brighten the smile of your loved ones. Tell them how you truly feel with our custom engagement rings.
At Federal Way Custom Jewelers, we seek to develop a ring wish list using your partner's lifestyle and aesthetic preferences, then incorporating any favorite gemstones, diamond shapes, or heirloom materials. Have a ring in mind? Bring us a picture, and we can make it! Don't have an idea of what you want? That's OK too- we can open your eyes to the wide variety of styles available and help you find the perfect ring to meet your lifestyle, tastes, and budget.
During your visit, our experts will show you a variety of rings to help you understand the different options available. We also have a wide variety of rings in stock to see first-hand. We will meet with you for an initial engagement ring consultation, and from there the following can occur: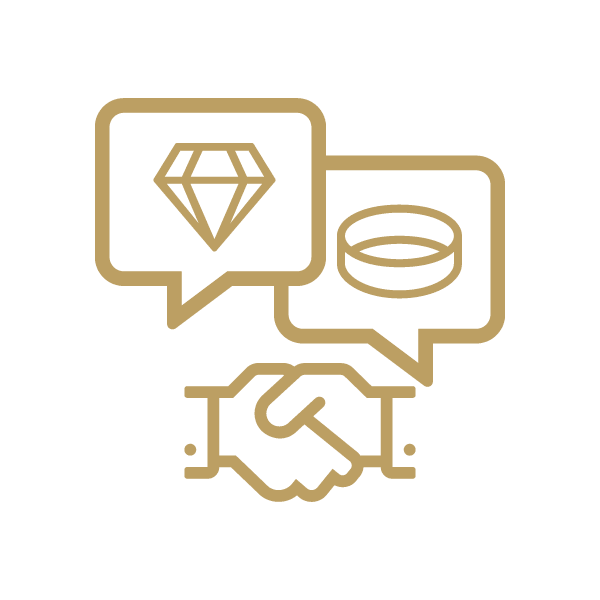 Visit Us and Shop for a Ring
Some buyers find the perfect ring on their first visit. Maybe your partner is looking for the traditional Diamond solitaire or she sent you in with a picture of exactly what she wants. In these cases, your life is relatively easy! We can often sell you a ring same-day, or at least start the process to make your perfect engagement ring using your design.  You're in good hands.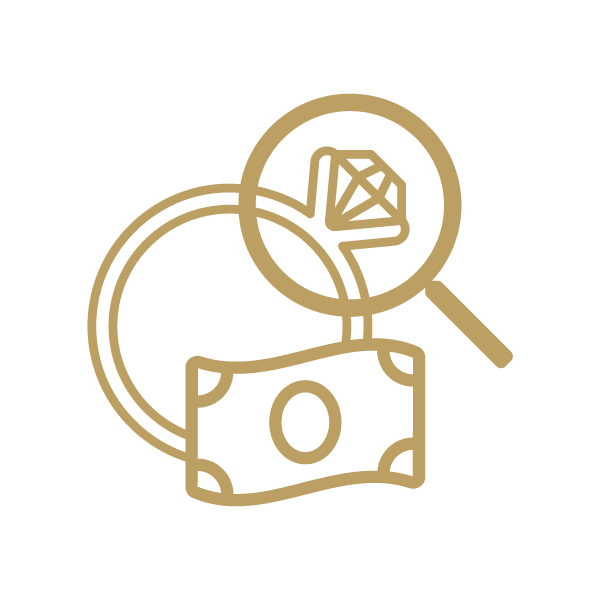 Fine-Tune Your Preferences and Shop for a Center Stone
Some clients need a space to compare a Diamond, a Sapphire, an heirloom item, etc. and see what they prefer. Other clients know their preferences but need time to find the perfect center stone in their ring. We provide a wide inventory of natural Diamonds, lab grown Diamonds & Moissanite, fine gemstones in every color, and a place to comparison shop with expert guidance.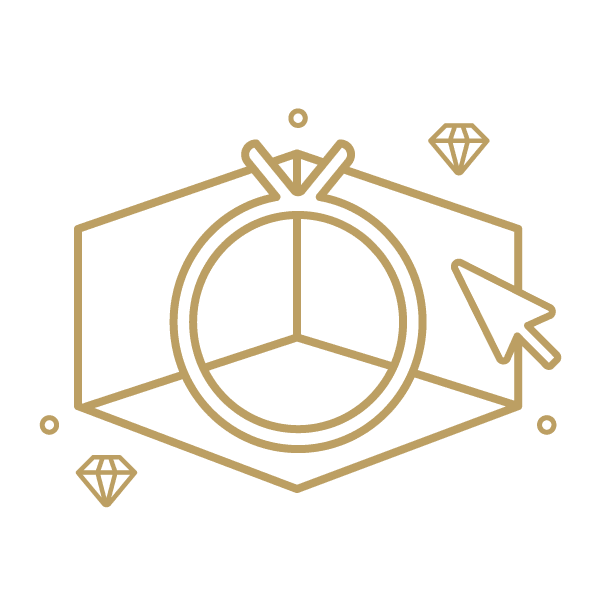 Schedule a Custom Ring Design Consultation
No matter what has led you to our custom design services, our experts have a combined 60 years of jewelry design experience and are skilled at turning your dreams into reality. Our custom work is noted for quality local craftsmanship, thoughtful design, and affordable pricing. We offer semi-custom designs using mounts in stock which you can view prior to purchase or make your ring from scratch.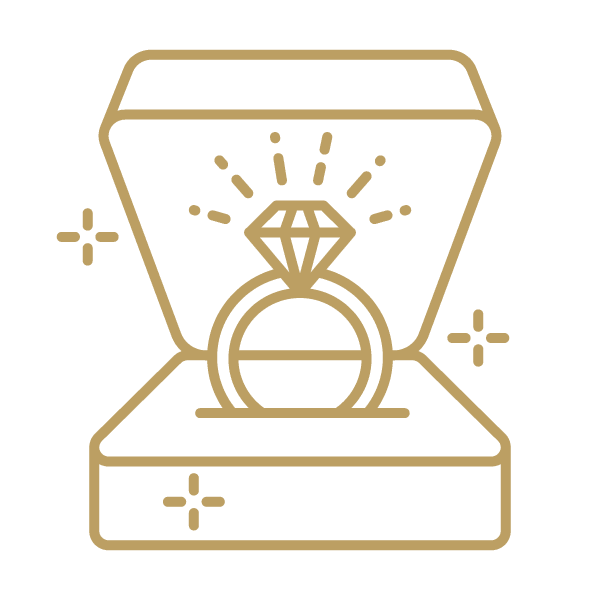 Schedule a Follow-Up Visit
Some clients need more time to think about the perfect design, or we need to source the components of your project, so further visits are necessary. In addition, sometimes it takes us time to find the perfect Diamond (via our brokerage service) or maybe you have us on the hunt for a particular antique engagement ring. We will reach out once we have the perfect item for you. We work on your timeline and offer a low-pressure shopping experience.
Start your journey by choosing a style
Heartfelt Engagement Rings
When you choose Federal Way Custom Jewelers, you can rest assured that every need and tiny detail is taken care of. We're excited about the message you are about to send your loved one with a beautiful engagement ring. We can discuss the ring size, design, and custom engraving you would like on your engagement ring and fulfill your order to perfection.
For over 67 years, we have provided our customers with timeless pieces of jewelry that stand the test of time. We offer affordable pricing and bundles to make your engagement ring truly stand out.
We offer one-year warranties on all of our rings, so you can have the assurance that in the event of an accident or loss, we can easily provide you with a replacement engagement ring. We are excited to form long-lasting relationships with all of our customers and become your favorite jeweler
for life.
As your relationship grows in depth and age, we will always be there for you to provide you with beautiful pieces of jewelry.
Friendly Neighborhood Jeweler
Come visit our store near Tacoma, WA, or give us a call at 253-839-7389 to learn more about our beautiful custom engagement rings. We look forward to making the day you get engaged a memorable and happy one