Shop our Engagement Ring Collection
We believe every ring should: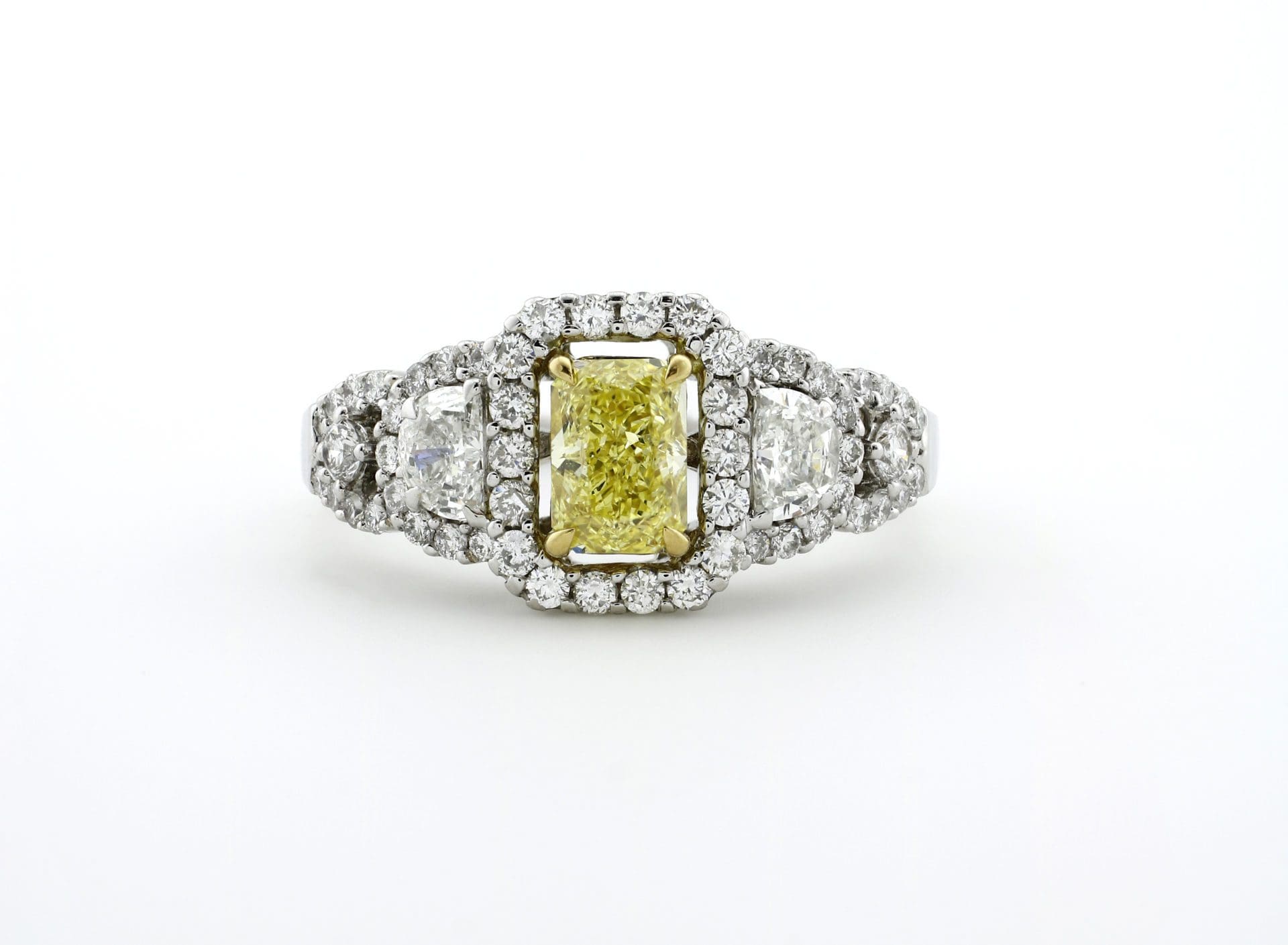 R

Demonstrate your love for your partner

R

Represent the lifestyle and aesthetic of the wearer

R

Be chosen in a meaningful way, under expert guidance

R

Look beautiful and feel good on the hand

R

Be of fine quality with warrantied craftsmanship
At Federal Way Custom Jewelers, we seek to honor the excitement of your relationship and to help you find the perfect ring. We have a wide variety of engagement rings and wedding bands in stock to try on, from classic solitaires and modern halos, to original antique diamond rings and Sapphire rings all available at our showroom in Federal Way, Wa; 25 minutes south of Seattle, 15 minutes north of Tacoma, WA. 
If you don't find the perfect ring, or are looking for something special, the custom or semi-custom route may be for you. We first develop a ring wish list using your partner's lifestyle and aesthetic preferences, then incorporate any favorite gemstones, diamond shapes, or heirloom materials. Have a ring in mind? Bring us a picture, and we can make it! Don't have an idea of what you want? That's OK too- we can open your eyes to the wide variety of styles available and help you find the perfect ring to meet your lifestyle, tastes, and budget.
In the semi-custom process, clients can browse our selection of loose Diamonds, lab grown Diamonds, and colored gemstones, as well as our wide selection of ring semi-mounts to find the perfect combination. This is the perfect option for someone looking for a particular type of center gemstone or size/shape of Diamond which may not be in-stock. Sometimes the semi-custom route isn't an option, and we have to custom make the ring from scratch. Our designers offer CAD-custom as well as old-school wax carving options for the most complex or the most simple designs. 
Looking to get started? Continue reading, or schedule your free Engagement & Wedding Band Consultation today!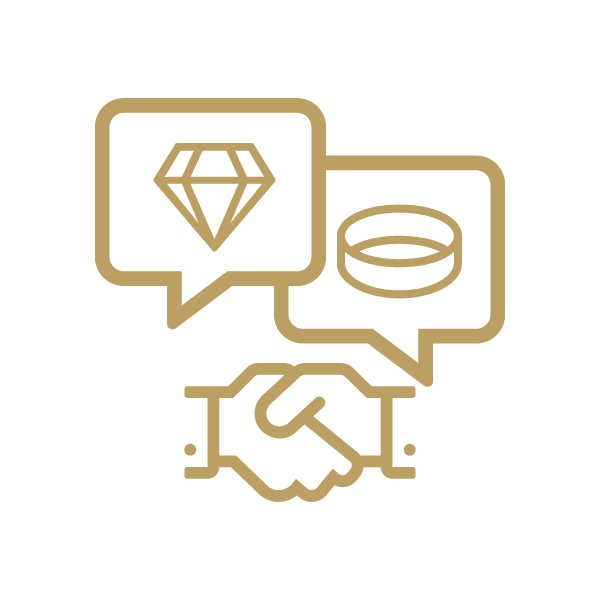 Visit Us and Shop for a Ring
Some buyers find the perfect ring on their first visit. Maybe your partner is looking for the traditional Diamond solitaire or she sent you in with a picture of exactly what she wants. In these cases, your life is relatively easy! We can often sell you a ring same-day, or at least start the process to make your perfect engagement ring using your design.  You're in good hands.
Fine-Tune Your Preferences and Shop for a Center Stone
Some clients need a space to compare a Diamond, a Sapphire, an heirloom item, etc. and see what they prefer. Other clients know their preferences but need time to find the perfect center stone in their ring. We provide a wide inventory of natural Diamonds, lab grown Diamonds & Moissanite, fine gemstones in every color, and a place to comparison shop with expert guidance.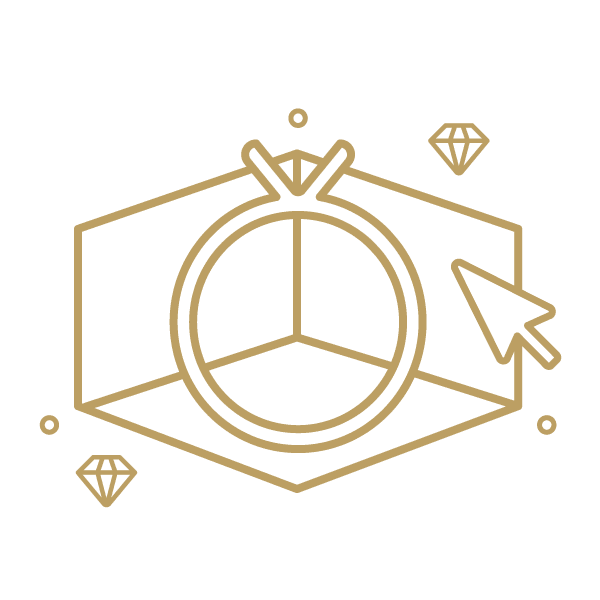 Schedule a Custom Ring Design Consultation
No matter what has led you to our custom design services, our experts have a combined 60 years of jewelry design experience and are skilled at turning your dreams into reality. Our custom work is noted for quality local craftsmanship, thoughtful design, and affordable pricing. We offer semi-custom designs using mounts in stock which you can view prior to purchase or make your ring from scratch.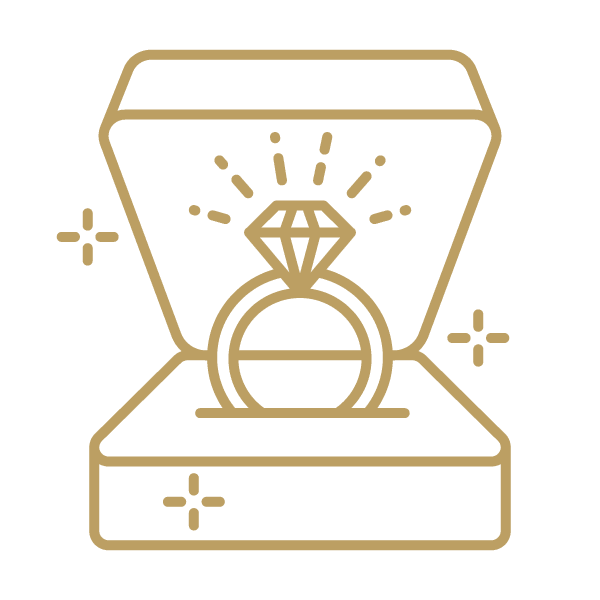 Schedule a Follow-Up Visit
Some clients need more time to think about the perfect design, or we need to source the components of your project, so further visits are necessary. In addition, sometimes it takes us time to find the perfect Diamond (via our brokerage service) or maybe you have us on the hunt for a particular antique engagement ring. We will reach out once we have the perfect item for you. We work on your timeline and offer a low-pressure shopping experience.
Start your journey by choosing a style
Heartfelt Engagement Rings
When you choose Federal Way Custom Jewelers, you can rest assured that every need and tiny detail is taken care of. We're excited about the message you are about to send your loved one with a beautiful engagement ring or wedding ring. We can discuss the ring size, design, and custom engraving you would like on your engagement ring and fulfill your order to perfection.
For over 68 years, we have provided our customers with timeless pieces of jewelry that stand the test of time. We offer affordable pricing and bundles to make your engagement ring and wedding band truly stand out, while making high-quality and well-engineered rings that are built to last. 
We offer one-year warranties on all of our rings, so you can have the assurance that in the event of an issue, we will stand behind our work. On all major purchases we provide free independent appraisals so that you can insure your ring against future loss and damage. We are excited to form long-lasting relationships with all of our customers and become your favorite jeweler for life.
As your relationship grows in depth and age, we will always be there for you to provide you with beautiful pieces of jewelry.
Friendly Neighborhood Jeweler
Come visit our store near Tacoma, WA, or give us a call at 253-839-7389 to learn more about our beautiful custom engagement rings. We look forward to making the day you get engaged a memorable and happy one
Frequently Asked Questions
How are your rings priced?
We have wedding rings priced from $200-10,000 and engagement rings priced from $750-$25,000. Prices vary based on the type of center stone, size & quality of that gem, complexity of the mounting, etc. Simple gold bands & solitaires will be more affordable than ornate diamond-set rings. Mountings in our "ring builder" are a great example- prices vary based on the style & complexity of the ring mounting, amount & type of metal present, amount & quality of diamond accents, etc. – these prices do not include a center stone. Center stones can be very affordable- like some colored gems and lab grown diamonds- or very expensive, like larger natural Diamonds and rare exotic gemstones. Feel free to browse our online shop and stop by our store to learn more about our products and prices.
Can I get my jewelry engraved?
Certainly! We offer engraving services for most jewelry items, and the majority of rings we sell have room inside the band for an engraving. Personalize your purchase with a meaningful message, date or initials for a truly unique touch. Free engraving services are offered on engagement ring purchases of $5000 and above, for lower purchases or rings purchased elsewhere a minimal fee applies.
Are your diamonds ethically sourced?
We are committed to ethical jewelry practices and only source diamonds from reputable suppliers who adhere to the highest ethical standards. Our diamonds are conflict-free (Kimberly Process certified) and responsibly obtained. For natural Diamonds, we primarily sell pre-owned estate Diamonds that are already in the marketplace, avoiding ethical or environmental concerns, or Canadian sourced diamonds. For lab-grown diamonds, we source our offerings from American companies who grow their Diamonds domestically with low environmental footprint and ethical labor standards. We pride ourselves in offering ethical diamonds at affordable prices.
How do I determine my ring size?
Finding the right ring size is important. You can use our ring size guide available on the website, or you can visit our store, where our friendly staff will assist you in finding the perfect fit. Each ring will fit differently, depending on the width of the band, style of ring, etc. so finding the perfect fit can take some time. If you are considering a purchase with us and live far away, contact us about sizing options. Remember, all of our rings come with one free sizing adjustment.