Express your love with a piece from our
Engagement Ring Collection
Few things in the world feel as wonderful as finding your life partner. Some relationships come and go, but when you find the person you want to spend the rest of your life with, your day-to-day life just seems a little brighter.
If you're ready to commit to your partner and spend the rest of your lives together, commemorate this wonderful occasion with a beautiful ring from Federal Way Custom Jewelers near Tacoma, WA. Our award-winning pieces of jewelry are certain to brighten the smile of your loved ones. Tell them how you truly feel with our custom engagement rings.
Heartfelt Engagement Rings
When you choose Federal Way Custom Jewelers, you can rest assured that every need and time detail will be taken care of. We're excited about the message you are about to send your loved one with a beautiful engagement ring. We can discuss the ring size, design, and custom engraving you would like on your engagement ring and fulfill your order to perfection.
For over 67 years, we have provided our customers with timeless pieces of jewelry that stand the test of time. We offer affordable pricing and bundles to make your engagement ring truly stand out.
We guarantee all of our rings for one year against faulty design and workmanship. We then provide clients with the necessary tools to cover their jewelry with third-party insurance to cover any unexpected losses not under warranty.
As your relationship grows in depth and age, we will always be there for you to provide you with beautiful pieces of jewelry.
Friendly Neighborhood Jeweler
Come visit our store near Tacoma, WA or give us a call at 253-839-7389 to learn more about our beautiful custom engagement rings. We look forward to making the day you get engaged a memorable and happy one.
Why buy your engagement ring from us?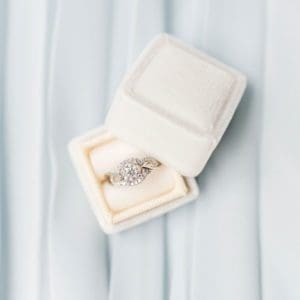 R

Beautiful, One-of-a-kind Rings

R

Affordable Prices, Top Quality

R

Excellent Selection and Variety

R

Showroom for In-person Viewing

R

Nordstrom-Style Customer Service

R

Discounts on His & Hers Wedding Bands

R

Independent Appraisal for Insurance

R

One Free Sizing Adjustment

R

1 year Guarantee, 30 Day Returns

R

Lifetime Ring Cleaning and Prong Checking
Start your journey by choosing a style