Rings for Gemstone Collectors
Federal Way Custom Jewelers is the Seattle area's premier destination for rare gemstones, and rings designed for collectors! As a colored gemstone specialty jeweler, we make sourcing and selling rare colored gems a specialty, and we take pride in finding the perfect item for our collector clients. We have a vast selection of natural loose gemstones, including some very rare and unusual items. Most of our rare gemstones are kept loose, such that the client can choose a setting or design a custom mounting to feature it in their preferred design. However, we also stock a selection of rings for collectors, which are set with unusual gemstones. This article will give some examples.
Bicolor Imperial Topaz Ring The below ring is set with a natural Imperial Topaz, already one of the rarer gems we sell. This one is particularly rare, since it shows a Bicolor effect. It is a Topaz with two distinct color tones; golden yellow at the top merging into an orangey pink color at the bottom. But what makes this Topaz unique is that it is expertly cut, such that the colors blend and dance within the gemstone. This Bicolor Imperial Topaz gemstone is so rare that a Google image search returns less than 10 examples, most of which aren't this nice, and it isn't even mentioned in our gemstone encyclopedias! This incredible 3.50ct Topaz was mined in Ouro Preto, Brazil sometime in the 1970s and mounted by us in 2016.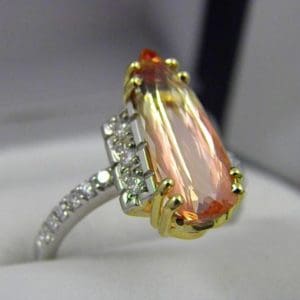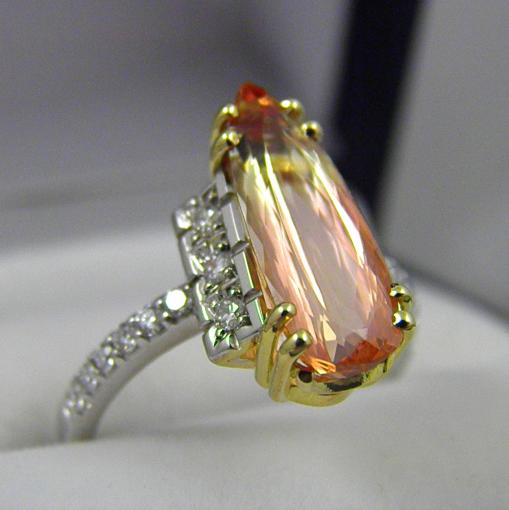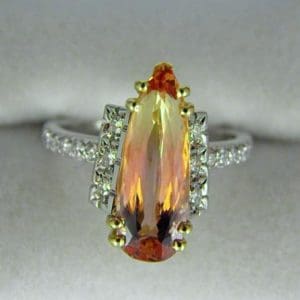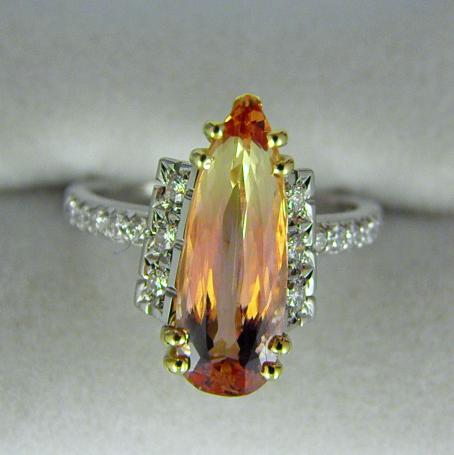 Burmese Royal Blue Star Sapphire Gents Ring This prestigious piece of jewelry is notable for a variety of factors, and was designed for one of our collector clients who wanted the finest Star Sapphire his budget could find. We spent months searching the globe for a gem like this- truly hard to find in the market today. With Star Sapphire, most buyers face a trade off: either opt for a strong star with decreased translucency and weaker color, or opt for gemmy color and translucency with a weaker asterism. This gem has the best of all three: strong 6 ray star, translucent and clean background, and royal blue Sapphire hue, all in a 5ct+ size and sourced from Burma, unheated. It is mounted in a classic white gold and baguette diamond men's ring mounting for everyday wear. Wow!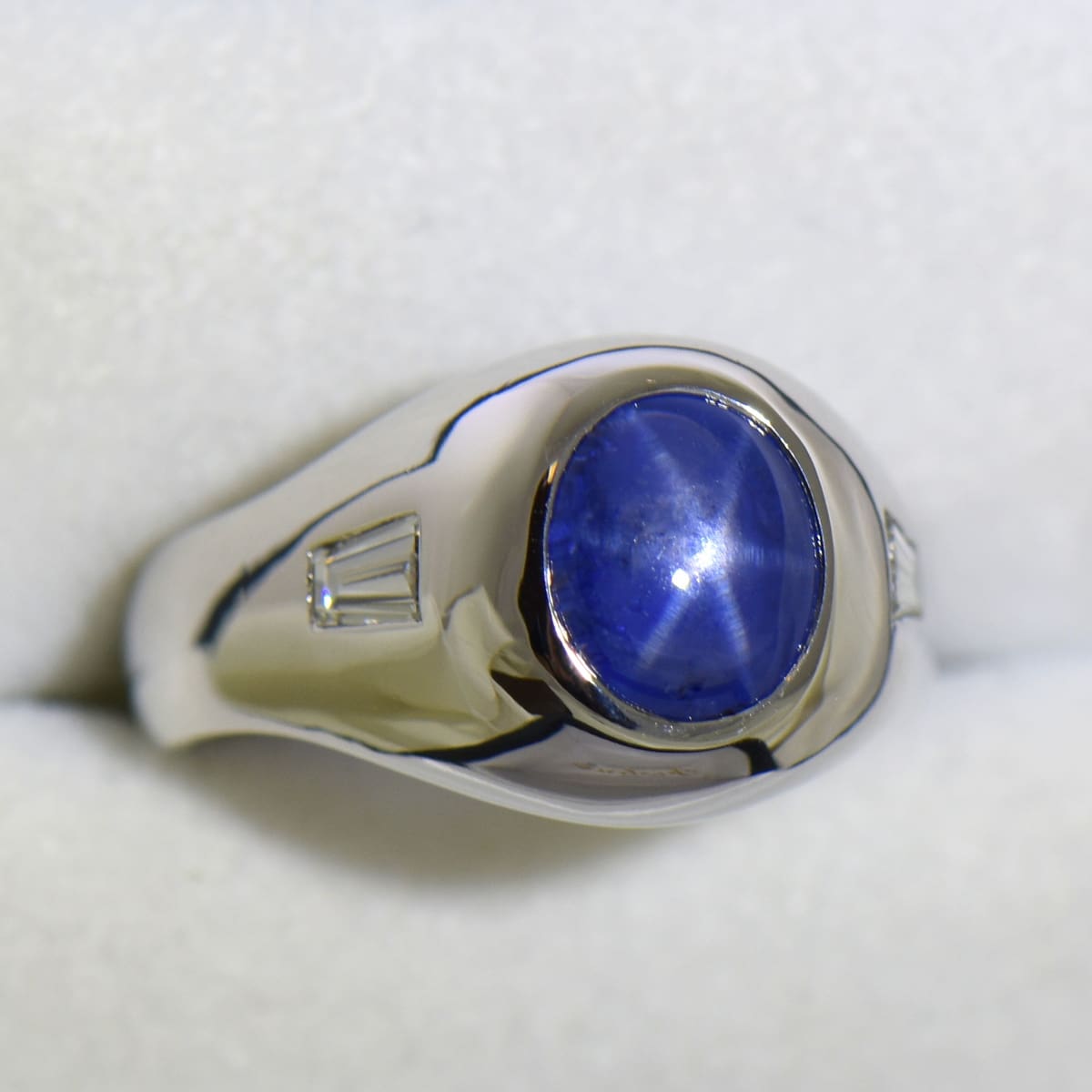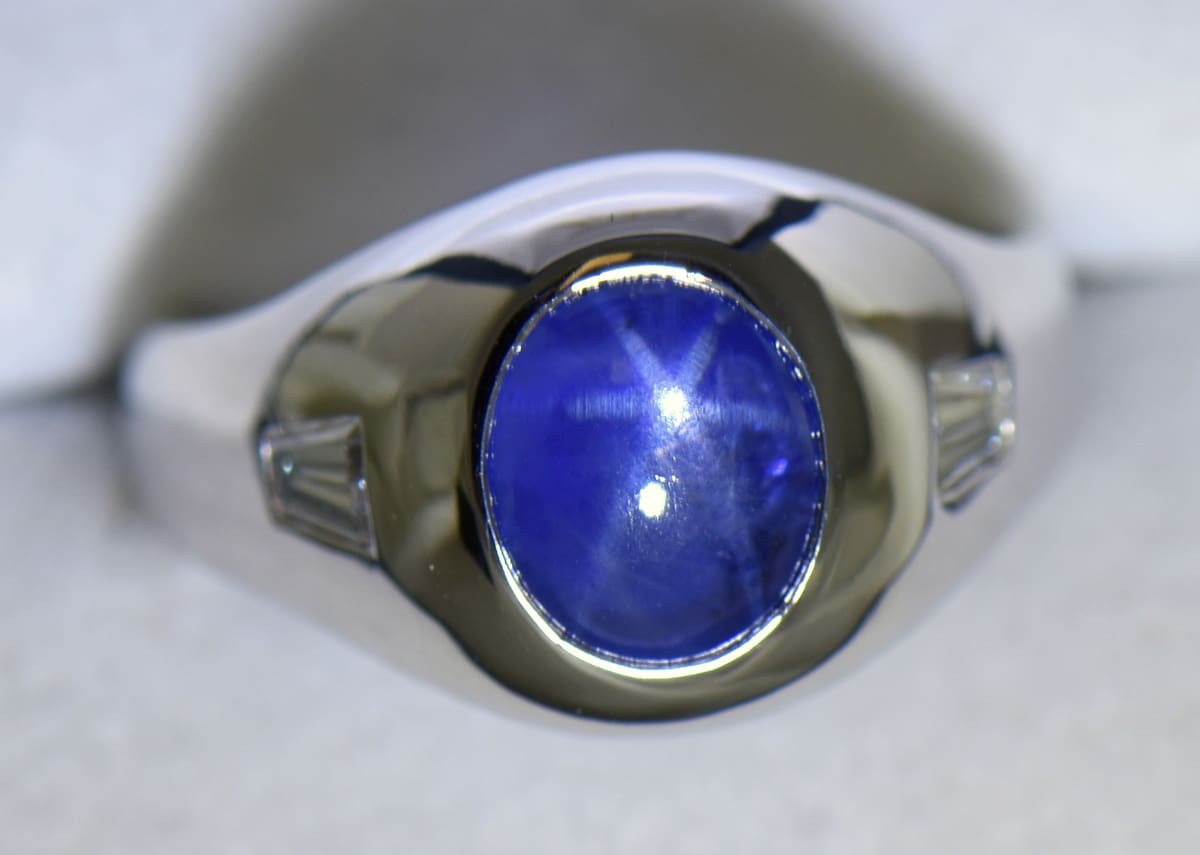 Neon Pink Jedi Spinel Ring This ring is a Spinel collector's dream! The Art Deco inspired white gold filigree mounting is set with a 3/4ct cushion neon red-pink Spinel from Mansin, Burma. Gems from this source are lovingly called neon Spinel or Jedi Spinel since they have "no dark side"– they literally glow! These can be found in any hue of red or pink, this one is somewhere between the two but has the intensity and saturation the location is known for. While not large, this cushion shaped pink Spinel has kick! We surrounded it with a Diamond halo, and the gems positively dance off the finger. Wow!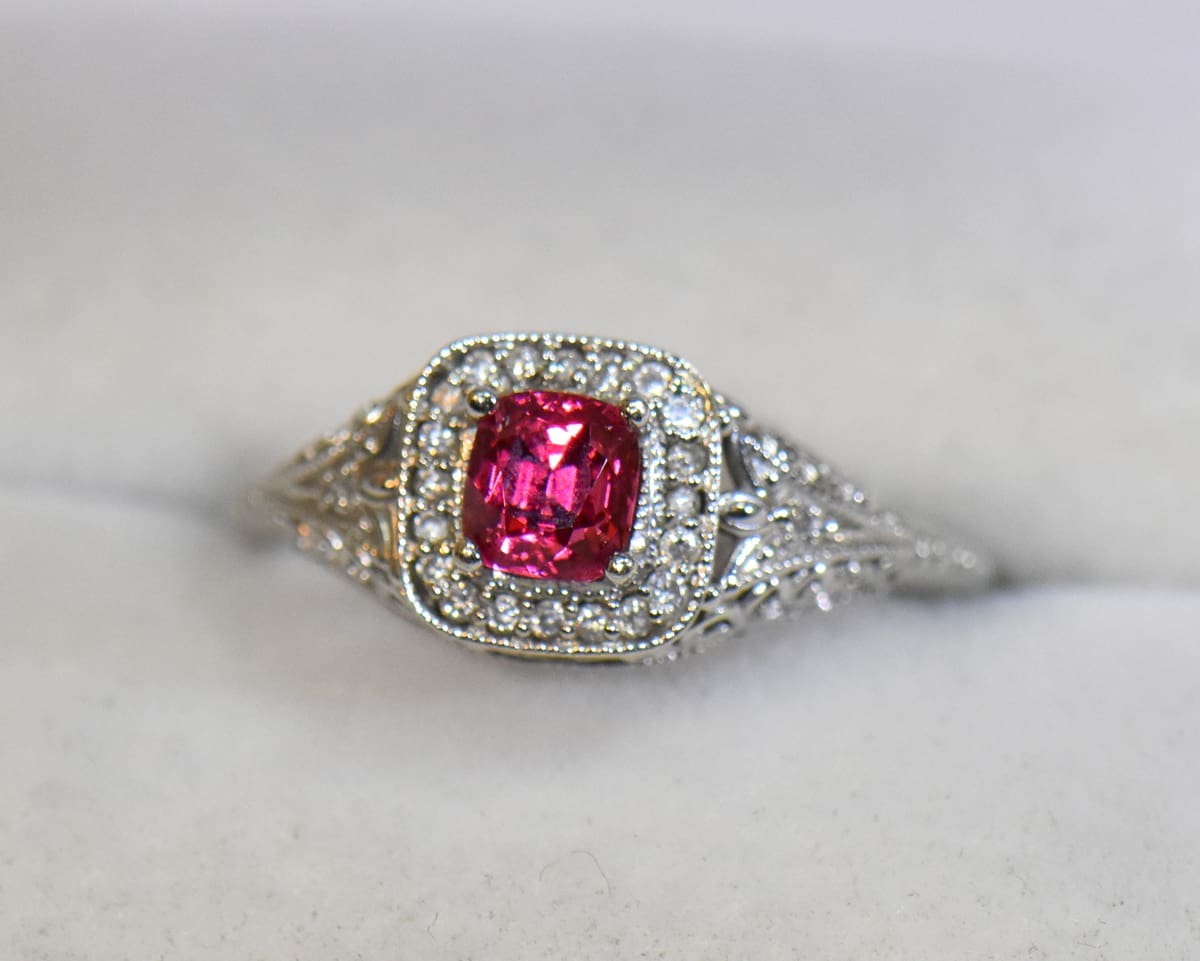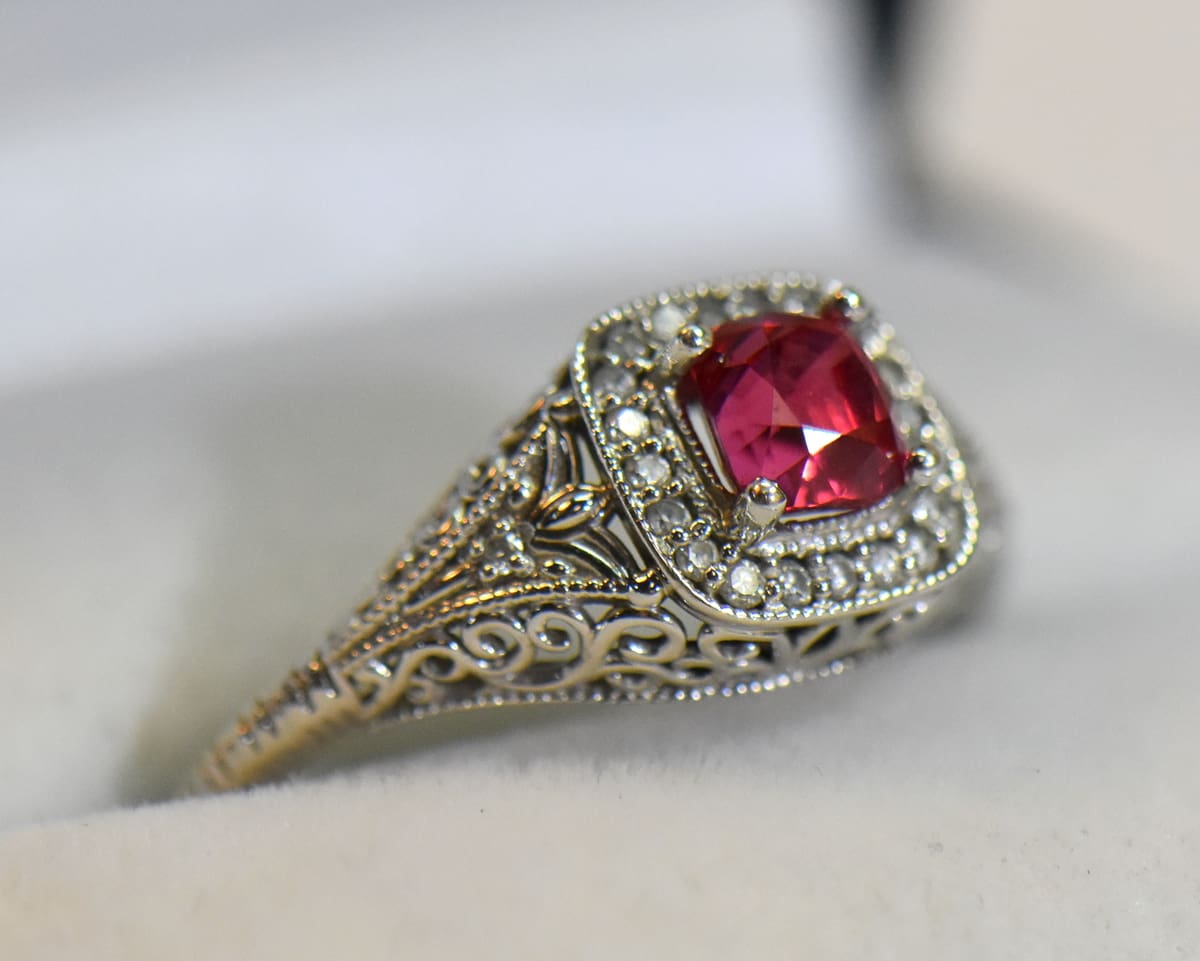 Are you a collector? Are you looking for a rare gemstone ring? Federal Way Custom Jewelers has you covered! We have a wide variety of colored gemstone rings in stock, both engagement and right hand ring, and a myriad of loose stones to choose from. Nothing is too hard to source- if we don't have it, we can find it for you! Over the last couple of years, we have sold natural Burmese Rubies, unheated Sapphires, Colombian unoiled Emeralds, rare Spinels and Black Opals, and many more fine gems. On the specialty exotic gemstone side, we have sold Demantoids, Conch Pearls, Chrome Sphenes, Sphalerites, Oregon Sunstones, Benitoites, Petalites, Danburites, and countless other rare varieties for collectors. 
Contact us for more details or to schedule an appointment to view our collection.