Jewelry Fashion – The Five Most Popular Trends of 2021
Like clothes, trends in jewelry fashion come and go. During quarantine, accessorizing with jewelry became an easy and popular way to dress up or stand out even if you were still walking around in your pajamas… again. 
While a return to "normal" is looking more promising toward the end of 2021, much of jewelry fashion will remain quarantine-chic. For example, since so many of us are participating in virtual meetings, 2021 is again the year of the Earring. Earrings are great for framing your face – especially during a Zoom call. However, the current trends don't stop there.
Here are a few of the most popular jewelry fashion trends we've been celebrating this year:
Pearls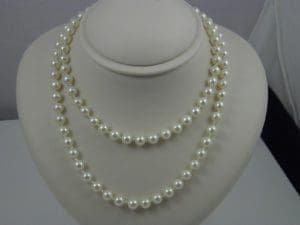 Pearls aren't just for grandma anymore! Stylists have become obsessed with including pearls on fashion and pop icons for a while now. They're also pretty unique in the jewelry world. Even more so, pearls aren't even gemstones; they're usually only cut if they're being fixed onto a ring. And of course, pearls also come in all shapes and colors, making them versatile as well. Pearls are sensual, chic, and even sexy, depending on how you accessorize with them. Even more interesting, pearls are often incorporated in men's jewelry fashion!
Chains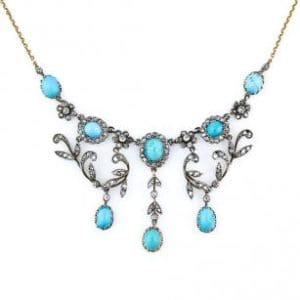 When it comes to jewelry fashion, chains are proving to be one of the most versatile items out there. They can be cute and pink, or bold, powerful, and even aggressive. Chains are great for adding drama to necklaces, but they're also popular as bracelets and even earrings. No matter what your personality or mood or metal preference, it can be expressed by accessorizing with a chain. 
Pendants and Charms
Jewelry fashion goes beyond beauty. As infatuation with customized jewelry continues to rise, so does the interest in telling a story by wearing a special piece. Adding pendants and charms to your necklaces, earrings, and bracelets are a great way to do just that.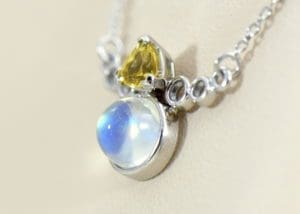 Pendants are particularly popular right now because of their uncanny ability to draw attention. Wearing a necklace with a golden compass pendant, or donning a popular symbol like a four-leaf clover or the infinity sign can be a great conversation starter. You can also rock your inner nerd by wearing an infinity stone or a magic wand! If you can imagine it, there's a jeweler designer out there who can create it as a pendant. 
Earrings, Earrings, and More Earrings
As we mentioned in the intro, earrings are popular right now. Very popular. It doesn't matter if they're big, small, covered in diamonds, simple, hoops, silver, gold, sleek, or even a singular earring.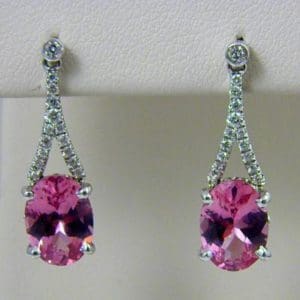 2020 could easily be referred to as the year of the close-up because you hardly see what anyone else is wearing from the neck down. Since your face is getting most of the attention these days, compliment it with earrings that match your style!
Jewelry Fashion Gets Personal
It's been a rough year socially. Many of us haven't seen family members and friends in quite some time – or at least a lot less often than we're used to. Customized jewelry is a great way to show someone that you care. That's why tokens of affection take the fifth and final spot on this list. Whether it's a simple charm or smothered in diamonds, pieces that convey meaning and a desire for connection are trending right now and, unlike some of the trends in 2021, personalized jewelry is timeless. Check out our Customizing Jewelry article to get some ideas on how to personalize that special piece of jewelry for a loved one.
If you would like to learn more about Customizing your Jewelry, contact us and one of our experienced managers will contact you and discuss your needs. Don't worry, we are a friendly lot in Federal Way and have been doing this for many years, and we will probably have lots of ideas we can share with you and take care of your needs.